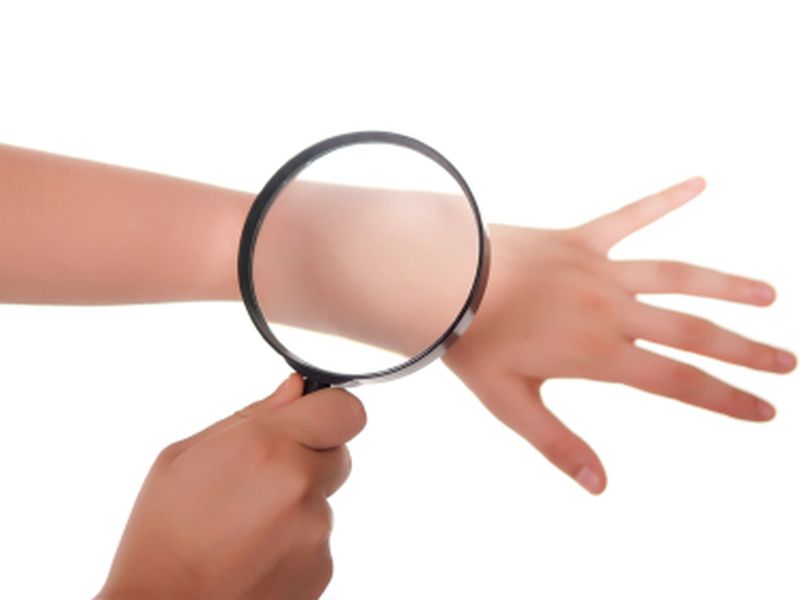 TUESDAY, Jan. 31, 2017 (HealthDay News) -- Itchy skin is a common problem, but there are several ways to find relief, a dermatologist says.
"There are many reasons for itchy skin," Dr. Hassan Galadari said in an American Academy of Dermatology news release. "It could be the result of a skin condition, such as eczema, shingles, hives or psoriasis, or it could be a sign of a contagious disease, like scabies or ringworm."
To relieve itchy skin, Galadari offers these tips:
Apply a cold, wet cloth or ice pack to the itchy area for five to 10 minutes or until the itch subsides. Or take an oatmeal bath.
Use skin moisturizers that contain no additives, fragrances or perfumes.
Apply topical anesthetics that contain pramoxine.
Apply cooling agents such as menthol or calamine, or refrigerate your moisturizer to help achieve this cooling effect.
Avoid scratching. It will irritate your skin and could lead to infection.
To prevent itching, bathe in lukewarm, not hot, water; limit baths or showers to 10 minutes; use fragrance-free lotions, soaps and detergents; wear loose-fitting, cotton clothes; keep your home relatively cool with neutral humidity; and use a humidifier in winter if you are prone to dry skin and eczema.
"If your itch does not go away with home treatment, see a board-certified dermatologist. Some people have more than one reason to scratch, and a dermatologist can work with you to find the cause and relieve your itching," said Galadari, who practices in Dubai, United Arab Emirates.
-- Robert Preidt

Copyright © 2017 HealthDay. All rights reserved.
QUESTION
See Answer
Health Solutions From Our Sponsors
References
SOURCE: American Academy of Dermatology, news release, January 2017