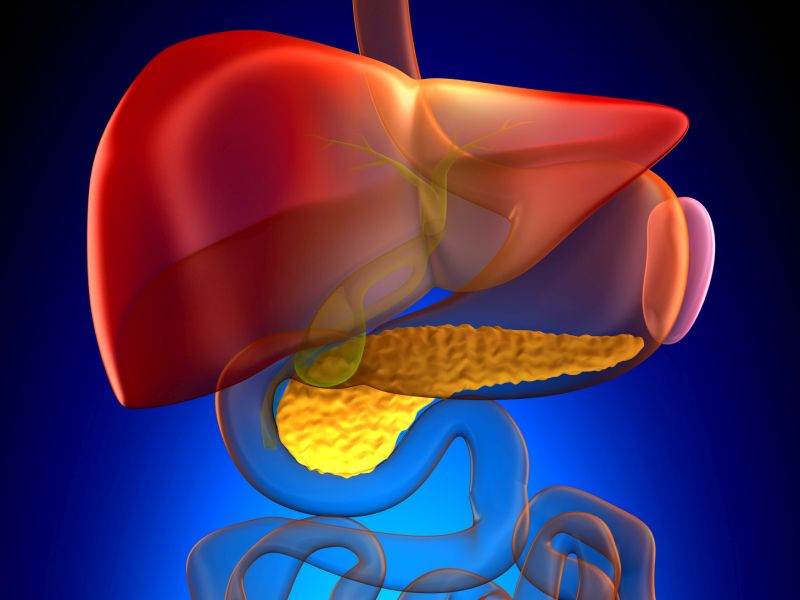 TUESDAY, Jan. 31, 2017 (HealthDay News) -- Developing or worsening type 2 diabetes could be an early sign of pancreatic cancer, new research suggests.
Researchers analyzed data from nearly a million patients with type 2 diabetes or pancreatic cancer in Italy and Belgium. Half of all pancreatic cancer cases were diagnosed within a year of patients being diagnosed with diabetes, the findings showed.
The investigators also found that type 2 diabetes patients whose condition deteriorated rapidly requiring more aggressive treatment were also at increased risk for pancreatic cancer.
The study findings, which don't prove an association between type 2 diabetes and pancreatic cancer, were presented Monday at the European Cancer Congress (ECC) in Amsterdam. Research presented at medical meetings is typically considered preliminary until published in a peer-reviewed journal.
"Doctors and their diabetic patients should be aware that the onset of diabetes or rapidly deteriorating diabetes could be the first sign of hidden pancreatic cancer, and steps should be taken to investigate it," study author Alice Koechlin said in an ECC news release. Koechlin is a research officer at the International Prevention Research Institute in Lyon, France.
"There is currently no good, non-invasive method for detecting pancreatic cancer that is not yet showing any visible signs or symptoms," she said.
"We hope that our results will encourage the search for blood markers indicating the presence of pancreatic cancer, which could guide decisions to perform a confirmation examination like endoscopy," Koechlin added.
Pancreatic cancer is one of the deadliest cancers because it's hard to detect at an early stage and there are few effective treatments, the researchers explained.
Less than 1 percent of pancreatic cancer patients live 10 years after diagnosis, the study authors noted in the news release. In 2012, about 338,000 cases of pancreatic cancer were diagnosed worldwide, and 330,000 died of the disease.
According to ECC Chairman Dr. Peter Naredi: "Due to the severity of pancreatic cancer and because only a minority of cases are detected at a curable stage, we must find better ways for early detection."
Naredi is chairman of the surgery department at Sahlgrenska Academy, University of Gothenburg in Sweden. He was not involved in the study.
"Some advances have been made in the search for blood biomarkers," he said in the news release. The new study finding opens up the possibility of combining diagnosis of "an associated disease, type 2 diabetes, with blood biomarkers. It is a step in the right direction if we can increase the proportion of early diagnosed pancreatic cancers."
-- Robert Preidt

Copyright © 2017 HealthDay. All rights reserved.
SLIDESHOW
See Slideshow
Health Solutions From Our Sponsors
References
SOURCE: European Cancer Congress, news release, Jan. 30, 2017