Latest Prevention & Wellness News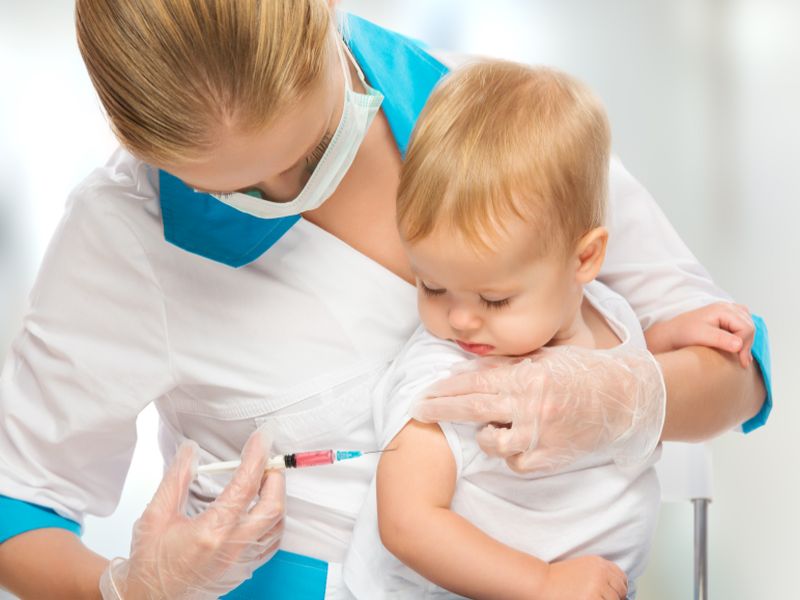 By Dennis Thompson
HealthDay Reporter
WEDNESDAY, Jan. 11, 2017 (HealthDay News) -- The U.S. medical community is responding with reactions ranging from apprehension to dismay at reports that President-elect Donald Trump reportedly asked a renowned vaccine skeptic to head a new commission on vaccine safety.
Robert F. Kennedy Jr., who has written articles and books claiming a link between childhood vaccines and autism, said Tuesday that Trump had offered him the post during a meeting earlier that day.
A Trump spokeswoman threw some doubt on Kennedy's assertion, however, stating hours later that while the president-elect is interested in a commission on autism, no final decision has been made.
Nonetheless, a host of medical societies, autism advocacy groups and individual physicians immediately denounced the potential development, which they said would shake the public's faith in a practice that regularly protects millions of people from virulent diseases.
"The scientific research has been done and the results are clear -- vaccines do not cause autism," said Alison Singer, president of the Autism Science Foundation. "Some people may choose not to believe the facts, but perpetuating a myth from the very highest levels poses a dangerous threat to public health.
"Withholding vaccines will do nothing to reduce the chance that a child is diagnosed with autism, but will absolutely increase the chance that a child could contract and die from a vaccine-preventable disease," Singer added.
The American Academy of Pediatrics released a statement reiterating that "vaccines protect children's health and save lives."
"Claims that vaccines are linked to autism, or are unsafe when administered according to the recommended schedule, have been disproven by a robust body of medical literature," AAP President Dr. Fernando Stein said in the statement.
Medical experts also stood aghast that the chair of the commission could be a known vaccine skeptic.
In articles, books and appearances, Kennedy has accused public health authorities of hiding proof that a mercury-based preservative called thimerosal that was formerly used in children's vaccines could cause autism and other neurological disorders.
"If, as the evidence suggests, our public-health authorities knowingly allowed the pharmaceutical industry to poison an entire generation of American children, their actions arguably constitute one of the biggest scandals in the annals of American medicine," Kennedy wrote in a 2005 Rolling Stone article titled "Deadly Immunity."
Dr. Andrew Adesman, chief of developmental and behavioral pediatrics at Cohen Children's Medical Center in New Hyde Park, N.Y., said Kennedy's assertions fail to acknowledge the intense scrutiny given the nation's vaccine program.
"For many years, Robert F. Kennedy Jr. has zealously promoted the theory that mercury in vaccines is responsible for the marked increase in the prevalence of autism," Adesman said. "We now know that is not the case since mercury was removed from almost all vaccines given to young children many years ago and there has been no reduction in the incidence of autism spectrum disorders.
"It would be irresponsible to have a vaccine safety skeptic head up a presidential committee to second-guess the consensus judgment of America's leading scientists and researchers," Adesman concluded.
The widely discredited link between vaccines and autism first surfaced in the late 1990s when The Lancet published a paper by British researcher Andrew Wakefield claiming that a handful of children developed behavioral symptoms after receiving the measles/mumps/rubella vaccine.
The Lancet, a respected medical journal, retracted the paper and Wakefield was stripped of his medical license in Britain after evidence surfaced that the researcher had been paid by lawyers preparing a lawsuit against vaccine manufacturers.
Vaccine skeptics reacted to Tuesday's news with cautious optimism, hopeful that their continuing concerns would finally be addressed.
"We welcome any serious effort to look at the science that has been done and the science that needs to be done," said Barbara Loe Fisher, president of the non-profit National Vaccine Information Center. "There hasn't been enough science done to rule out an association between vaccines and autism."
Fisher said vaccine skeptics have been "subjected to a fair amount of marginalization" in recent years, and she hopes any potential move by Trump would restore their credibility.
"There's no question it's been a very difficult decade in terms of anyone who asks about vaccine safety science or the gaps in knowledge about vaccine safety," she said. "I hope that we can return to a more civil conversation and people being more open-minded and wanting to know more about the science."

Copyright © 2017 HealthDay. All rights reserved.
SLIDESHOW
See Slideshow
Health Solutions
From Our Sponsors
References
SOURCES: Andrew Adesman, M.D., chief, Developmental and Behavioral Pediatrics,Cohen Children's Medical Center, New Hyde Park, N.Y.; Jan. 10, 2017, news release, Alison Singer, president of the Autism Science Foundation; Jan. 10, 2017 news release, American Academy of Pediatrics; Barbara Loe Fisher, president of the non-profit National Vaccine Information Center