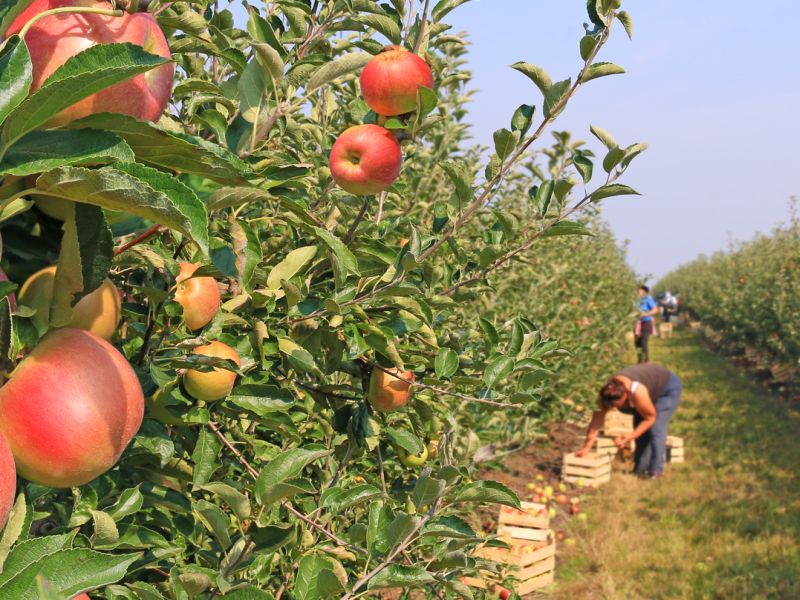 MONDAY, Nov. 28, 2016 (HealthDay News) -- Pesticide exposure may change the makeup of bacteria in the mouths of farm workers, a new study finds.
Researchers at the University of Washington analyzed swabs taken from the mouths of 65 adult farm workers and 52 adults who didn't work on farms. All lived in Washington's Yakima Valley.
The farm workers had higher blood levels of pesticides, and greater changes in their mouth bacteria than non-farm workers, the study found.
The most significant finding was in farm workers who had the organophosphate pesticide Azinphos-methyl in their blood.
In this group, researchers found significantly reduced quantities of seven common groups of oral bacteria. Among those was Streptococcus, which first author Ian Stanaway called "one of the most common normal microbiota in the mouth." He's a doctoral candidate in environmental toxicology.
Stanaway noted that previous studies have found that "changes in species and strains of Streptococcus have been associated with changes in oral health."
The changes noted in this new study persisted into the winter, long after the growing season when pesticide use is highest, the researchers said.
The study doesn't establish a direct cause-and-effect relationship, however.
The results were published recently in the journal Applied and Environmental Microbiology.
With this discovery, "the challenge becomes, what does this mean? We don't know," principal investigator Elaine Faustman said in a journal news release. Faustman is a professor in the university's Department of Environmental and Occupational Health Sciences.
"We depend on the microbiome for many metabolic processes," she said.
-- Robert Preidt

Copyright © 2016 HealthDay. All rights reserved.
SLIDESHOW
See Slideshow
Health Solutions
From Our Sponsors
References
SOURCE: Applied and Environmental Microbiology, news release, Nov. 11, 2016