Latest Prevention & Wellness News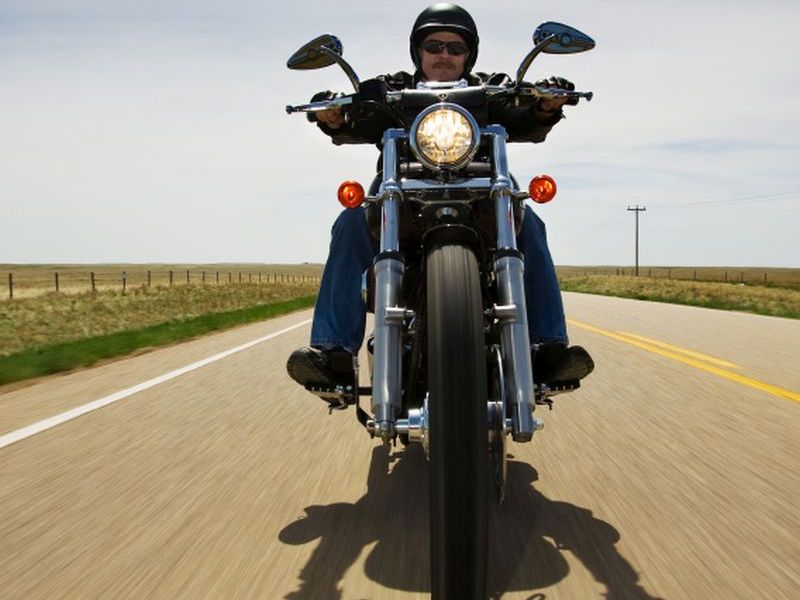 FRIDAY, Nov. 18, 2016 (HealthDay News) -- Motorcycle helmet use fell and more riders suffered head injuries after Michigan repealed part of its universal helmet law in 2012, a new study finds.
The repeal allowed motorcyclists 21 and older to ride without a helmet in Michigan if they had a valid motorcycle license and a $20,000 "vehicle insurance supplement," the study said.
In the 12 months after the repeal, helmet use was 24 percent lower among riders who crashed and 27 percent lower among those who suffered injuries in crashes. Not only that, there was a 14 percent increase in head injuries among riders who were hospitalized after crashes, the researchers found.
Factors associated with increased risk of death included being male, drinking alcohol, higher speed limits and being involved in crashes at intersections. Not wearing a helmet and drinking were associated with increased risk of head injury.
The study was published Nov. 17 in the American Journal of Public Health.
"Michigan's partial universal motorcycle helmet law repeal decreased helmet use and increased head injury among crash-involved motorcyclists. Furthermore, helmet non-use doubled the odds of a fatality and tripled the odds of a head injury," said study lead author Dr. Patrick Carter, from the University of Michigan Injury Center.
"Future research should examine the impact of Michigan's helmet repeal by using additional years of data as they become available and examine the underlying direct and indirect costs associated with the repeal, especially the societal costs associated with providing more long-term head injury care for patients involved in motorcycle crashes," he said in a journal news release.
-- Robert Preidt

Copyright © 2016 HealthDay. All rights reserved.
SLIDESHOW
See Slideshow
Health Solutions From Our Sponsors
References
SOURCE: American Journal of Public Health, news release, Nov. 17, 2016