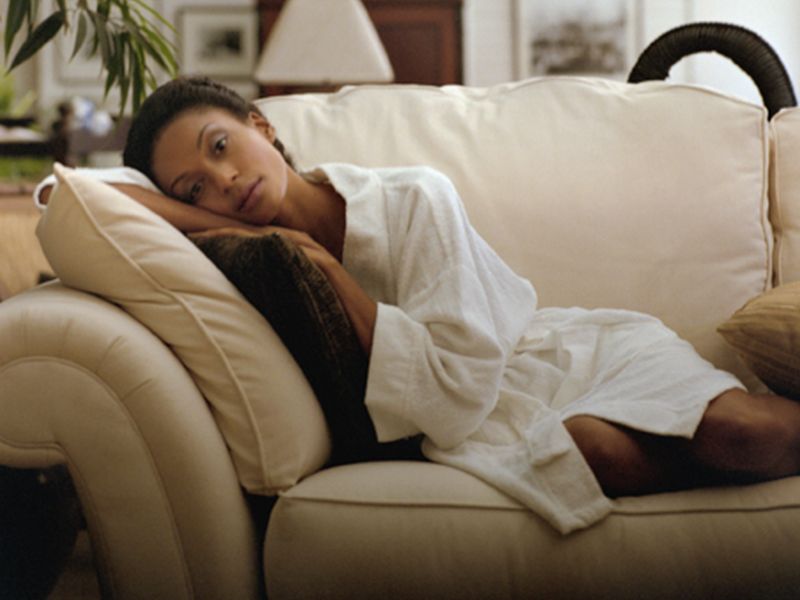 By Kathleen Doheny
HealthDay Reporter
WEDNESDAY, Oct. 26, 2016 (HealthDay News) -- Women who obtain good pain relief during labor may have to worry less about postpartum depression later, new research suggests.
"Reducing pain during labor is associated with a reduced risk for postpartum depression," said study leader Dr. Grace Lim, director of obstetric anesthesiology at Magee-Women's Hospital of University of Pittsburgh Medical Center.
Postpartum depression is a common condition, affecting one in eight women after having a baby. They may experience crying, feelings of anger, and anxiety about not being a good mother, according to the U.S. Centers for Disease Control and Prevention.
So how might pain relief during labor affect a woman's mental health weeks later?
First, Lim said, it's important to stress that the new study only found a link between pain relief in labor and less postpartum depression. It didn't prove a cause-and-effect relationship.
Still, she said, one explanation might be that controlling pain may help reduce inflammation, and inflammation has been linked with depression.
A women who enters labor in great pain and then has it relieved -- such as with an epidural anesthesia -- is also better able to cope with the labor process, Lim said.
"You may have enabled her to feel better rested for the first few days [after delivery] and better prepared [to care for a newborn]," Lim said. That, in turn, may help reduce depression symptoms.
For the study, Lim and her colleagues evaluated 201 women who had received epidural pain relief for their labor. The women answered questions about their pain and reported depression symptoms six weeks after childbirth.
The researchers found a link between the pain relief and the depression risk. Those with more pain relief during labor had lower scores on a scale that measured depression after childbirth.
The link held even after taking into account such factors as a history of anxiety or depression, the mode of delivery or other coexisting health conditions.
The researchers aren't telling all women to get an epidural, however. Epidural anesthesia during childbirth "is a very personal decision," Lim said.
And, as with other procedures, an epidural comes with risks, such as a drop in blood pressure (which is usually easily treated), according to Lim.
The new findings aren't surprising, because other studies have found a similar link, said Dr. Crystal Clark. She's an assistant professor of psychiatry and behavioral science at Northwestern University Feinberg School of Medicine in Chicago.
But the new study took into account the many factors that could drive risk, and found that it held true, Clark said.
What else can be done to reduce the risk of postpartum depression?
Clark tells women to follow as healthy a regimen as possible during pregnancy and to plan ahead to round up support after the baby arrives. "One of the major risk factors [for depression] is a woman perceiving she doesn't have enough support," she said.
If financially feasible, Clark added, outside help such as a nanny can be beneficial. She also tells new parents to focus on getting solid blocks of sleep, however difficult that may sound.
Lim is scheduled to present the findings Wednesday at the American Society of Anesthesiologists' annual meeting, in Chicago. Research presented at meetings is generally viewed as preliminary until published in a peer-reviewed medical journal.

Copyright © 2016 HealthDay. All rights reserved.
SLIDESHOW
See Slideshow
Health Solutions From Our Sponsors
References
SOURCES: Grace Lim, M.D., director, obstetric anesthesiology, Magee-Women's Hospital of University of Pittsburgh Medical Center; Crystal Clark, M.D., assistant professor, psychiatry and behavioral science, Northwestern University Feinberg School of Medicine, Chicago; Oct. 26, 2016, presentation, American Society of Anesthesiologists, Chicago