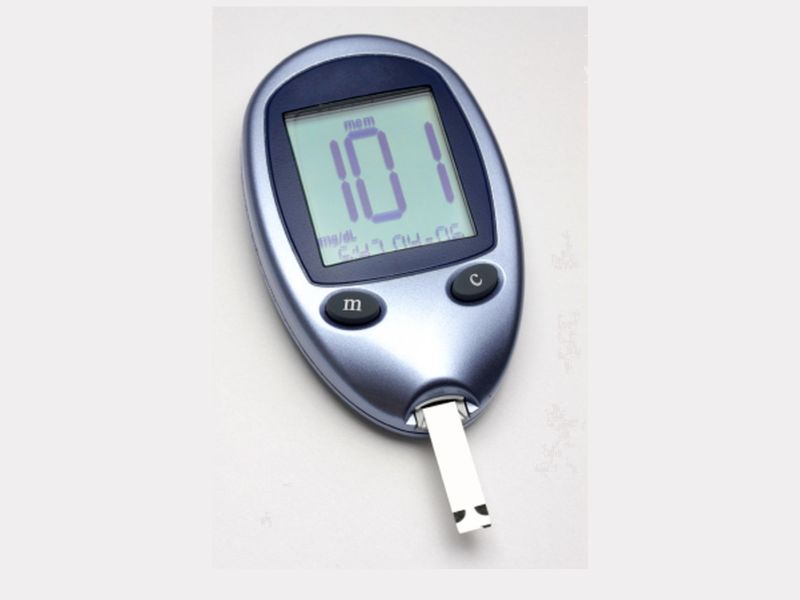 By Karen Pallarito
HealthDay Reporter
MONDAY, Oct. 3, 2016 (HealthDay News) -- A simple, seven-question test for prediabetes may be needlessly sending millions of healthy Americans to their physicians for follow-up blood sugar testing, a new analysis suggests.
The online screening tool aims to identify people at high risk of above-normal blood sugar levels, but not high enough to trigger a diagnosis of type 2 diabetes.
The risk assessment test has been promoted by the U.S. Centers for Disease Control and Prevention, the American Diabetes Association and the American Medical Association.
But, a study published Oct. 3 in JAMA Internal Medicine questions the usefulness of the test's findings.
Using the web-based questionnaire, researchers found that 73 million people would be at high risk for prediabetes. That's 59 percent of adults 40 and older, the study authors said.
Among adults over 60 years old, 81 percent had high risk scores, the study showed.
To put that in context, fewer than 30 million Americans have a diagnosis of type 2 diabetes, according to the American Diabetes Association.
"It [the test] falsely identifies a big majority of the population as having prediabetes while they are in fact normal," said Dr. Saeid Shahraz, one of the study authors. Shahraz is an assistant professor of medicine at Tufts Medical Center in Boston.
Prediabetes can lead to full-blown diabetes, heart disease and stroke. But the condition can often be reversed with healthy lifestyle changes, the CDC says.
Dr. Rita Redberg, editor-in-chief of JAMA Internal Medicine, said the study demonstrates how indicators of health -- in this case, blood sugar levels and other risk factors such as weight -- are being morphed into their own medical condition.
"We suggest a better approach to preventing the epidemic of obesity and its multiple health-related complications is emphasis on healthful diet, weight loss when appropriate, and increased physical activity," she said in an editorial accompanying the study.
Redberg is a cardiologist at the University of California, San Francisco School of Medicine.
The American Diabetes Association (ADA) disagreed, saying that risk needs to be identified.
"The risk that an adult has prediabetes or diabetes is in fact very high in the U.S. population," said Dr. Robert Ratner, the ADA's chief scientific and medical officer. "The goal of a free screening tool is to identify reasonable risk while missing as few people as possible," he said.
The ADA recommends everyone with prediabetes engage in lifestyle changes to reduce their risk. For some patients, the ADA also recommends use of the drug metformin, which Ratner said is very inexpensive, safe and ultimately cost-saving.
The new analysis is the latest barb in a larger, prickly debate over what cutoff points to use in defining the risk for progressing to diabetes. Should it be an impaired fasting glucose level of 110 milligrams per deciliter (mg/dL) of blood, as the World Health Organization defines it? Or is the ADA's 100 mg/dL a better measure?
Placing millions of U.S. adults into the prediabetes category "is diluting the risk substantially," said Dr. John S. Yudkin, emeritus professor of medicine at University College London in England.
The online prediabetes assessment asks people to rate their risk based on seven questions, including a person's age, gender, family history of diabetes, activity level and weight.
People who score 5 or more on the test are deemed likely to have prediabetes or a high risk for type 2 diabetes. Individuals in the high-risk category are urged to talk to their doctor.
The Tufts researchers, whose work involves assessing the benefits and harms of different health interventions, calculated the prediabetes risk in the U.S. population using nationally representative health data.
Because the online questionnaire puts such a vast swath of the population at risk of prediabetes, Shahraz said, the test results overstate the risk. In his view, it's a "false positive." And that may be driving unnecessary worry and use of medical resources, he added.
"What we can say for sure is we need longer term studies to show the benefits before we widely recommend any medical treatment for these patients," he said.

Copyright © 2016 HealthDay. All rights reserved.
SLIDESHOW
See Slideshow
Health Solutions From Our Sponsors
References
SOURCES: Saeid Shahraz, M.D., Ph.D., assistant professor, medicine, and researcher, Predictive Analytics and Comparative Effectiveness Center, Tufts Medical Center, Boston; John S. Yudkin, M.D., emeritus professor, medicine, University College London, England; Oct. 3, 2016, JAMA Internal Medicine