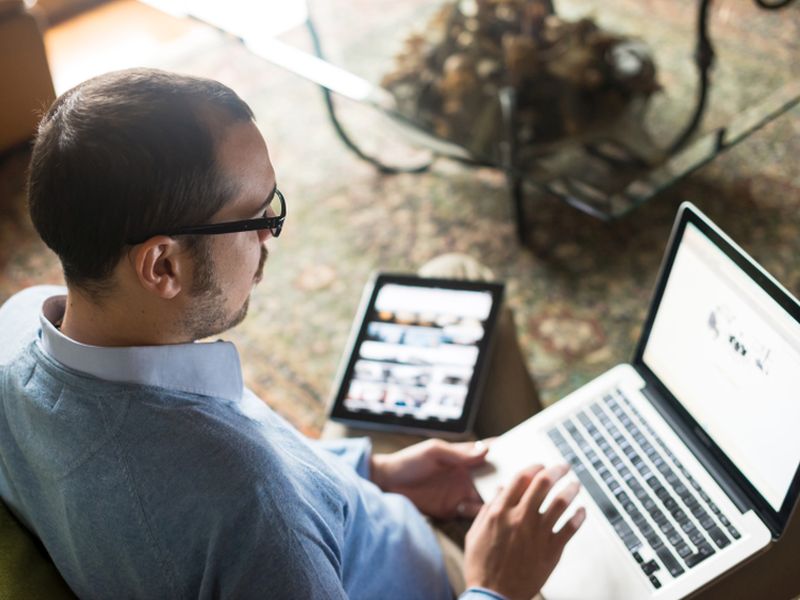 TUESDAY, Sept. 20, 2016 (HealthDay News) -- Telecommuting may hamper a supervisor's ability to lead co-workers, a new study suggests.
Experiments with 84 four-person teams of college students revealed that "people are biased toward the people they are physically located with," study co-author Cody Reeves said in a Brigham Young University news release.
"People who are working remotely on a team can be at a disadvantage when it comes to being seen as a leader," added Reeves, an assistant professor of organizational leadership and strategy at BYU, in Provo, Utah.
That could lead to leadership problems -- such as power struggles, confusion and communication issues -- if a supervisor at one site is connected virtually with the rest of his or her team located at another site, according to the study authors.
If a work team includes telecommuters, the study findings suggest the leader needs to work in the same location as most of his or her group, or everyone needs to telecommute, the researchers said.
"We learned that if you want to have a clear leader emerge, you are better off having them all located face to face or all working remotely," Reeves said. "It's when you start mixing and matching -- some on site, some virtual -- that's when the real confusion comes into play."
The study findings were published recently in The Leadership Quarterly journal.
-- Robert Preidt

Copyright © 2016 HealthDay. All rights reserved.
CONTINUE SCROLLING FOR NEXT NEWS ARTICLE
SOURCE: Brigham Young University, news release, Aug. 25, 2016
SLIDESHOW
See Slideshow
Health Solutions
From Our Sponsors