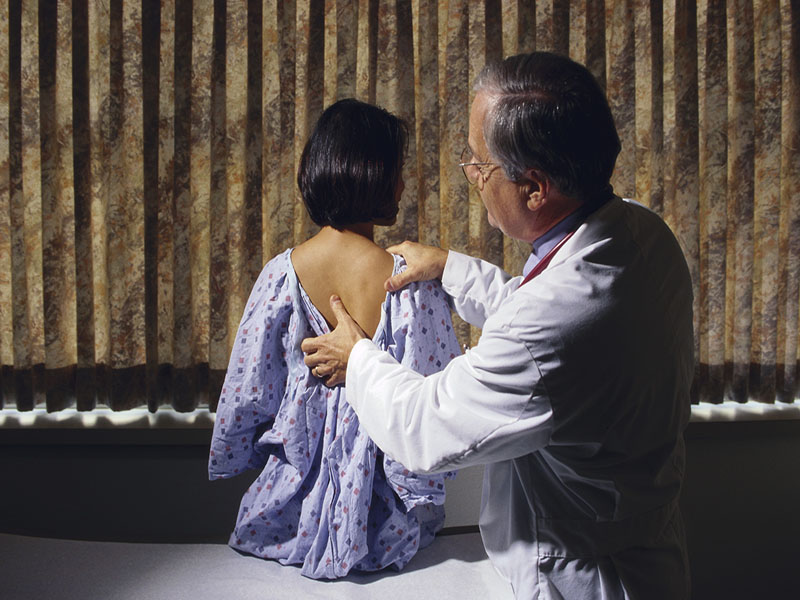 THURSDAY, Sept. 1, 2016 (HealthDay News) -- Cancer patients face an added risk of injuries while their condition is being diagnosed, a new study says.
The findings show the need for more effort to prevent both accidental and other types of injuries while patients await a diagnosis, according to the researchers.
Led by Qing Shen, a postgraduate student in the department of medical epidemiology and biostatistics at Karolinska Institute in Stockholm, Sweden, researchers studied injury-related hospitalizations of cancer patients in Sweden between 1990 and 2010.
The investigators focused on the 16 weeks before and after diagnosis.
During that time, nearly 721,000 patients were hospitalized. These cases included 7,300 injuries from medical complications and drug treatments, and over 8,300 injuries from accidents or intentional self-harm, the study findings showed.
The risk for medical-related injuries is "not surprising because patients often undergo invasive diagnostic and therapeutic procedures and acquire other comorbidities related to the progressing malignancy and its treatment," Shen and colleagues wrote.
The study was published online Aug. 31 in the BMJ.
Patients at higher risk of medical-related injuries included those who were younger, lived with a partner, had greater education or wealth, and no pre-existing mental health problems, according to the report.
Injuries from accidents and self-inflicted harm also were common. The risk jumped more than fivefold in the two weeks before diagnosis, a sign that patients are under high levels of stress at this time, the researchers said in a journal news release.
The risk of accidental injury or self-harm more than doubled among patients with central nervous system, blood and lung cancers. Patients with non-melanoma skin cancer, which has a better prognosis, had the smallest increase in risk of these types of injuries, the findings showed.
Older patients and those with less education or wealth had a slightly higher risk of unintentional injuries than other patients. The researchers suggested these people might be "more vulnerable because they are facing a stressful life event."
The study authors said the "study sheds light on the high-risk types of cancer and groups of patients, providing first-hand evidence for clinicians and policy makers to develop targeted prevention strategies."
In an accompanying journal editorial, Holly Prigerson and colleagues wrote that the findings suggest more attention should be paid to the negative influence a cancer diagnosis has on patients' health and well-being. Prigerson is a professor of geriatrics and sociology in medicine at Weill Cornell Medicine in New York City.
"Patients cannot undo their diagnosis, but effective and empowering interventions could limit the extent to which they become undone by it," the authors of the editorial concluded.
-- Robert Preidt

Copyright © 2016 HealthDay. All rights reserved.
SLIDESHOW
See Slideshow
Health Solutions From Our Sponsors
References
SOURCE: BMJ, news release, Aug. 31, 2016