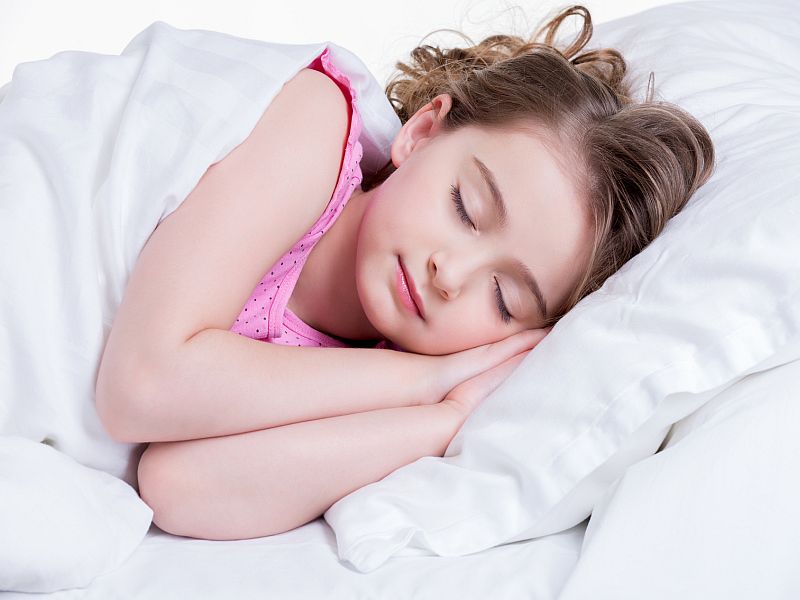 FRIDAY, Aug. 19, 2016 (HealthDay News) -- It's time to start getting children and teens into their school-year sleep routine, an expert says.
School-aged children need nine to 12 hours of sleep a night, according to sleep specialist Dr. Susan Manganaro. And teens need eight to 10 hours.
"It may take a few weeks for your child to get adjusted to an earlier bedtime," said Manganaro, an assistant professor of pediatric neurology at Stony Brook University Children's Hospital in Stony Brook, N.Y.
Two to three weeks before school begins, she suggests moving bedtime back by 15 minutes each night and waking your child 15 minutes earlier each morning until the desired waking time is reached.
"It is important to remember that sleep promotes well-being and counteracts childhood obesity. Sleep (is) essential during these school-aged years to ensure attentiveness and concentration during learning," Manganaro said in a university news release.
Once the sleep schedule is fixed, it's important to stick with it. "Do not use the weekends to catch up on sleep, or allow your kids to unreasonably stay up late because there is no school the next day," she advised.
Establishing a bedtime routine is also a good idea.
Allow your kids some quiet time before bed to unwind. "That can include relaxing activities, such as a bath and a bedtime story (for young children) or a reading time (for older children)," Manganaro said.
"And although it may be a challenge with older children, television, video games, and other electronic distractions should be limited two hours before bedtime," she added.
-- Robert Preidt

Copyright © 2016 HealthDay. All rights reserved.
SLIDESHOW
See Slideshow
Health Solutions From Our Sponsors
References
SOURCE: Stony Brook University, news release, Aug. 15, 2016