Latest Infectious Disease News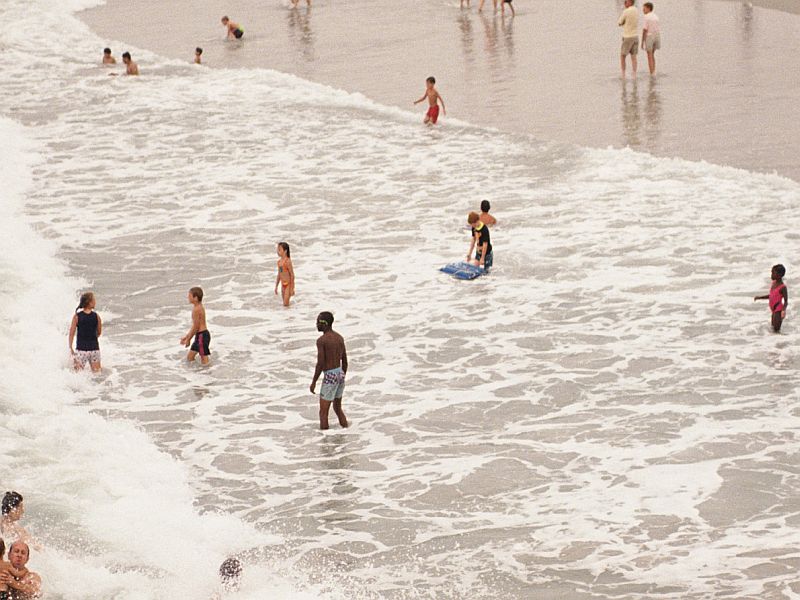 By Dennis Thompson
HealthDay Reporter
FRIDAY, Aug. 19, 2016 (HealthDay News) -- Federal and state officials are considering an advisory that pregnant women not travel to Miami Beach, or potentially all of Miami-Dade County, after a cluster of Zika infections that were most likely transmitted locally were detected there.
According to The New York Times, an unidentified health official with knowledge of the situation said Thursday that officials were mulling such an advisory.
Until now, local transmission of mosquito-borne Zika -- which can cause devastating birth defects in babies -- has been restricted to a neighborhood in north Miami known as Wynwood. Florida health officials report there have been at least 28 local Zika infections in that locale, and the U.S. Centers for Disease Control and Prevention has advised that pregnant women not travel to the area.
A broader travel advisory for pregnant women could threaten tourism and heighten fears for pregnant women living in the Miami area.
The Wynwood area remains the only spot in the continental United States known to have locally transmitted cases of Zika. The first such cases were reported there July 29 in four people.
But on Thursday, the Times' source told the newspaper that "a handful of cases" of possible local transmission, involving people in "close proximity to each other" occurred in Miami Beach, a prime tourist spot. The health official said that more details -- including any travel advisory for pregnant women -- would not be announced officially until Friday at the earliest, the Times said.
"Now that we have a second area of local transmission, I think officials wouldn't be surprised to see in the coming weeks another area," the official added. "So, in an effort to simplify things and get ahead, there are discussions about expanding the area to possibly include the county or other parts of the Miami area."
Jackie Schutz, communications director for Florida Gov. Rick Scott, said Thursday that public health officials "have not confirmed a new zone of active transmission" outside of Wynwood, but "there are multiple cases being investigated."
And Philip Levine, the mayor of Miami Beach, also told the Times that no confirmed cases had yet been reported in the city. But "there could be a link to Miami Beach," he said, "We can expect to see Zika popping up here and there, but it's not an epidemic."
The CDC said it would not release a statement on any possible new cases in Miami Beach until after the state of Florida provided more information, the Times said.
The Zika virus is typically transmitted via mosquitoes and can cause a transient illness. It is most dangerous to pregnant women, due to the virus' link to microcephaly, a devastating birth defect where babies are born with smaller than normal heads and underdeveloped brains.
In other recent Zika news, Experts have wondered if the virus might sometimes be transmitted through blood transfusions, and a cluster of infections in Brazil seems to support that notion.
Reporting Aug. 17 in the New England Journal of Medicine, doctors believe that a blood donor passed along the typically mosquito-borne virus in late January to two hospitalized patients who needed transfusions.
"These data show evidence for Zika virus transmission by means of [blood] platelet transfusion," reported a team led by Dr. Iara Motta, of the Jose Alencar Gomes da Silva National Cancer Institute in Rio de Janeiro, and Bryan Spencer of the American Red Cross in Dedham, Mass.
Health officials in the United States have already been preparing for the possibility of Zika transmission via blood transfusion. In March, the U.S. Food and Drug Administration approved an experimental test to check blood donations for the Zika virus.
The FDA also recommends that anyone who has traveled recently to an area where the Zika virus is active refrain from donating blood.
Elsewhere, Texas health officials on Monday reported what appears to be the first case of Zika infection traveling across state lines. A resident of that state who visited Miami recently has tested positive for the virus, state health officials said in a statement.
Things are much worse in the U.S. territory of Puerto Rico, where federal health officials have declared a public health emergency because Zika is spreading so rapidly among residents there. The number of Zika cases there now total 10,690, with 1,035 of those being pregnant women.
And on Thursday, Puerto Rican health officials reported that 30 people have been diagnosed with a rare paralyzing condition that can be caused by Zika infection.
CDC Director Dr. Thomas Frieden said Thursday he expects even more cases of Guillain-Barre syndrome in Puerto Rico because the Zika virus is infecting so much of the population.
QUESTION
See Answer
"We think there will be as many as 200 additional cases [of Guillain-Barre], given the overall number of infections there," Frieden told NBC News.
Health experts do stress that the vast majority of the more than 2,260 Zika infections so far reported in the continental United States have been linked to travel abroad -- to countries with Zika outbreaks in Latin America or the Caribbean.
Most of the thousands of Zika infections recorded globally have so far occurred in Latin America and the Caribbean. Brazil, especially, has reported the vast majority of cases of Zika-linked microcephaly.
U.S. officials said they don't expect to see a Zika epidemic in the United States similar to those in Latin America. The reason: better insect control as well as window screens and air conditioning that should help curtail any outbreaks.
In addition to mosquitoes, the Zika virus can be transmitted through sex. These infections in the United States are thought to have occurred because the patients' partners had traveled to countries where Zika is circulating, the CDC said.
The CDC advises pregnant women not to travel to an area where active Zika transmission is ongoing, and to use insect repellent and wear long pants and long-sleeved shirts if they are in those areas. Partners of pregnant women are advised to use a condom to guard against sexual transmission during pregnancy.

Copyright © 2016 HealthDay. All rights reserved.
CONTINUE SCROLLING FOR NEXT NEWS ARTICLE
From
Health Solutions
From Our Sponsors
Health Solutions
From Our Sponsors
References
SOURCES: Aug. 18, 2016, The New York Times; Aug. 17, 2016, New England Journal of Medicine; Aug. 15, 2016, statement, Texas Department of State Health Services; March 30, 2016, statement, U.S. Food and Drug Administration; NBC News