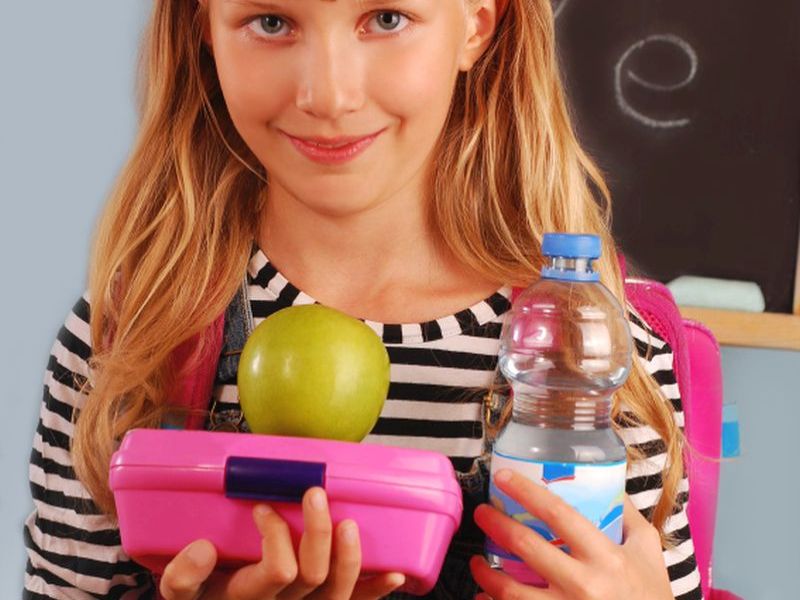 THURSDAY, Aug. 11, 2016 (HealthDay News) -- As summer winds down, parents should start taking steps to prepare children who are heading back to school, according to a child health expert.
"As children grow, it's essential to make sure they are eating well, staying active and getting enough sleep. A few late summer adjustments can help children have a safe and productive school year," said Dr. Joseph Abularrage. He is chairman of the pediatrics department at NewYork-Presbyterian/Queens in New York City.
He said the following tips can help students successfully transition back into the classroom:
Bedtimes: Gradually change bed times until kids become accustomed to the school year schedule. Don't let them use mobile or tablet devices before bed. These devices emit a blue light that makes it hard to fall asleep.
Backpacks: Children should always use both straps when wearing their backpack. Using just one can cause poor posture or back pain. If your child is carrying too many heavy books, ask your child's teacher if there are ways to lighten the load.
Allergies: "If your children have allergies, make sure to check in on the school's lunch menu to avoid any reactions. It is critical to make sure your child's teacher, the school's administration and the school nurse are made aware of any allergies. Also, if the menu offering does not meet your nutritional needs, be sure to pack your child's lunch," Abularrage suggested.
Breakfast: Make sure your child eats a healthy breakfast. Studies show that doing so improves classroom performance.
Exercise: Encourage your child to get at least 60 minutes of moderate to vigorous physical activity a day.
"Remember to set up an appointment with your child's physician prior to the beginning of the school year. This can ensure that your child is up to date on his/her vaccines. If your child is an athlete, you can also set up a sports physical, so your child can join their team with little to no obstacles," Abularrage said in a hospital news release.
-- Robert Preidt

Copyright © 2016 HealthDay. All rights reserved.
SLIDESHOW
See Slideshow
Health Solutions
From Our Sponsors
References
SOURCE: NewYork-Presbyterian/Queens, news release, Aug. 1, 2016