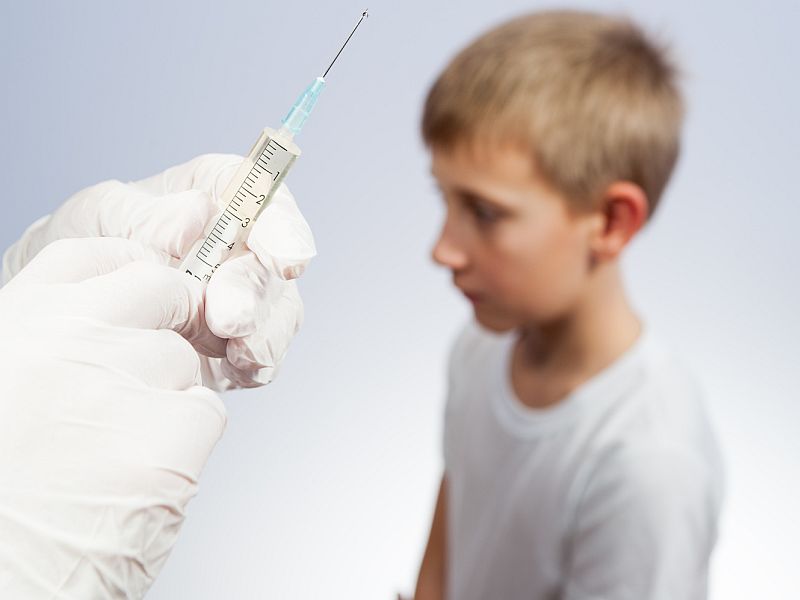 TUESDAY, July 19, 2016 (HealthDay News) -- The American Cancer Society has endorsed the U.S. government's HPV vaccination recommendations, which include immunizing all preteens against the sexually transmitted human papilloma virus.
In a new report, the cancer society says 11- and 12-year-old girls as well as boys should be vaccinated to guard against cancers associated with HPV. This is in line with updated guidelines from the federal Centers for Disease Control and Prevention.
"HPV vaccination has the potential to prevent tens of thousands of cancers and hundreds of thousands of pre-cancers each year," said the lead author of the report, Debbie Saslow. She is the cancer society's director of cancer control intervention for HPV vaccination and women's cancers.
"It is critical that all stakeholders -- families, health care providers, and others -- make HPV vaccination a priority, so that prevention of the vast majority of cervical, vaginal, vulvar, anal, penile, and oropharyngeal cancers can become a reality," Saslow said in a cancer society news release.
Recent studies showing the HPV vaccine can protect both young men and young women from these diseases led the CDC's Advisory Committee on Immunization Practices to update its vaccine recommendations to include males.
Having reviewed the new research, the cancer society's scientists and advisors concurred with the CDC.
The report was published online July 19 in CA: A Cancer Journal for Clinicians.
Among the CDC's recommendations on HPV vaccination:
HPV vaccination should begin for girls and boys at 11 or 12 years, but children as young as 9 can start receiving the three-dose vaccine series.
Young women between 13 and 26 years and young men between 13 and 21 who have never been vaccinated against HPV or have not had all three doses should become fully vaccinated.
Teens older than 11 or 12 who have not been fully vaccinated against HPV should receive the vaccine as soon as possible.
Adults between 22 and 26 who were not vaccinated against HPV should be advised that vaccination against the virus at older ages is less effective in reducing the risk for cancer. The CDC does not recommend routine HPV vaccination for people in this age group.
HPV vaccination is recommended up to age 26 for gay men and for people with weakened immune systems, including those who are infected with HIV.
-- Mary Elizabeth Dallas

Copyright © 2016 HealthDay. All rights reserved.
SLIDESHOW
See Slideshow
Health Solutions
From Our Sponsors
References
SOURCE: American Cancer Society, news release, July 19, 2016