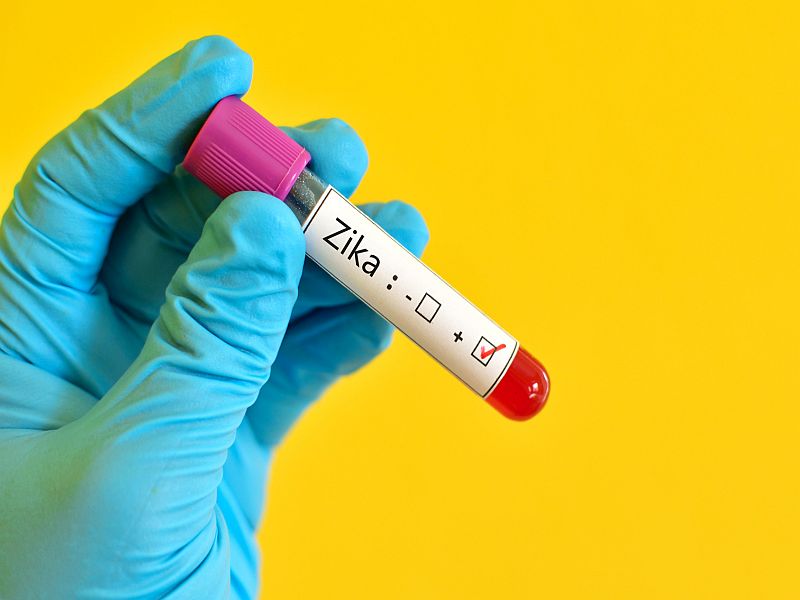 FRIDAY, April 29, 2016 (HealthDay News) -- New research suggests the Zika virus was circulating in Haiti months before Brazil's first cases were reported last spring.
"We know that the virus was present in Haiti in December of 2014," said Dr. Glenn Morris, director of University of Florida's Emerging Pathogens Institute. "And, based on molecular studies, it may have been present in Haiti even before that date."
What remains unclear is exactly why there was such a widespread outbreak in Brazil, the study authors said, and more research is needed to reveal why the same did not happen in Haiti.
In Brazil, Zika infections have been linked to more than 5,000 cases of a birth defect known as microcephaly, in which babies are born with abnormally small heads and brains.
To uncover Zika's presence in Haiti, the team of researchers analyzed three "mystery" infections reported in that country in 2014.
The cases involved school-aged children in Haiti's Gressier/Leogane region who developed a fever. The students were taken to a free clinic where samples of their blood were screened for dengue, chikungunya and malaria.
The blood tests ruled out these three well-known viruses but little thought was given to the Zika virus, which was not known to be present in the region at the time.
Using an advanced testing method, the University of Florida researchers went back and analyzed the children's blood samples. They found the samples tested positive for the Zika virus.
Their findings, published April 26 in the journal PLOS Neglected Tropical Diseases, suggest the virus was circulating in the Americas long before it swept through Brazil.
The earliest known outbreak of the Zika virus occurred in 2007 in a small group of islands in French Polynesia, known as the Yap Islands. That outbreak affected an estimated 73 percent of people aged 3 and older, the researchers said.
After comparing the viruses, the researchers found the genetic sequences of the slightly older Haitian strains of the virus were more similar to the French Polynesian strains than many of the Brazilian strains.
"There is a possibility that this virus had been moving around the Caribbean before it hit the right combination of conditions in Brazil and took off," Morris said in a university news release.
"By using the sophisticated culturing and sequencing capabilities that we have here at the Emerging Pathogens Institute, we were able to begin to fill in some of the unknown areas in the history of the Zika virus, leading us toward a better understanding of what caused this outbreak to suddenly occur at the magnitude that it did in Brazil," Morris said.
As of April 27, there were 1,025 confirmed cases of Zika in U.S. states and territories, according to the federal Centers for Disease Control and Prevention. Nearly all of these infections were acquired by people who had traveled outside the United States.
As mosquito season approaches, U.S. health experts expect to see more infections in Gulf Coast states such as Florida and Texas, as well as Hawaii.
-- Mary Elizabeth Dallas

Copyright © 2016 HealthDay. All rights reserved.
QUESTION
See Answer
Health Solutions
From Our Sponsors
References
SOURCE: University of Florida, news release, April 26, 2016