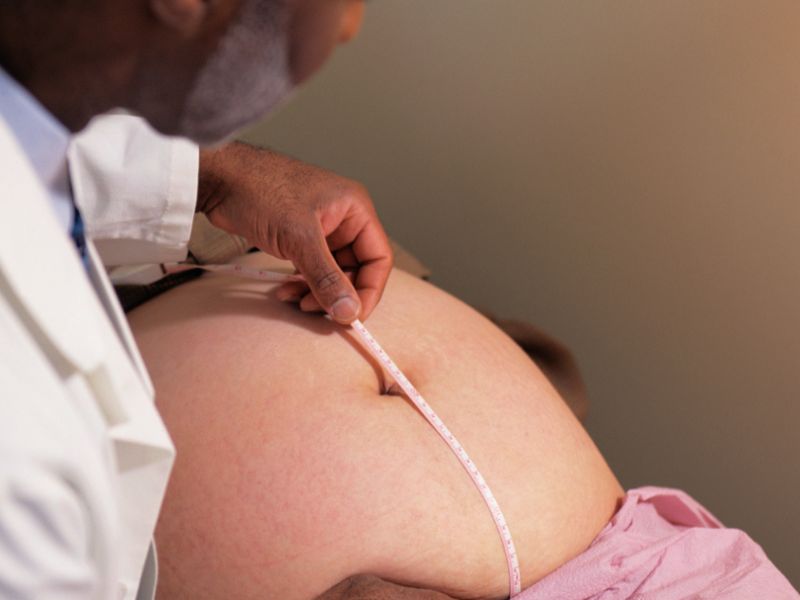 WEDNESDAY, April 27, 2016 (HealthDay News) -- Toddlers whose mothers were overweight or obese before pregnancy may be more likely to be overweight, a new study suggests.
The study also found that mothers who gain too much weight during pregnancy may be more prone to having overweight toddlers.
The study had a bit of good news -- breast-feeding for at least six months could reduce a toddler's risk of being overweight.
"Childhood obesity is linked with adult obesity and long-term negative health outcomes, which is why it is important to explore which factors may contribute to excessive weight during early childhood," said lead author Anny Xiang, from Kaiser Permanente's Southern California Department of Research and Evaluation.
"Our study findings highlight the need for more public health efforts to reduce maternal obesity, appropriate gestational weight gain and to promote breast-feeding," Xiang said in a Kaiser news release.
The new study included almost 16,000 women in Southern California who gave birth in 2011. Researchers checked their children's weight at age 2 years.
Compared to those whose women who were at normal weight before pregnancy, toddlers of mothers who were obese before pregnancy were more than twice as likely to be overweight. Those 2-year-olds whose mothers were overweight before pregnancy were 50 percent more likely to be overweight, the study reported.
Meanwhile, excessive weight gain during pregnancy was associated with a 23 percent increased risk of a toddler being overweight.
The researchers defined excessive weight gain during pregnancy as a normal-weight woman gaining more than 35 pounds, an overweight woman gaining more than 25 pounds, and an obese woman gaining more than 20 pounds.
Breast-feeding for at least six months was associated with a 24 percent lower risk of a toddler being overweight, regardless of a mother's weight before pregnancy, or gestational diabetes or excessive weight gain during pregnancy, the study authors said.
The findings were published recently in the journal Pediatric Obesity. Although the study found a connection between mom's pre-pregnancy weight or pregnancy weight gain and her child's weight, it did not prove a cause-and-effect relationship.
In the past 30 years, obesity has more than doubled among American children and quadrupled among teens. More than one-third of children and adolescents were overweight or obese in 2012, the U.S. Centers for Disease Control and Prevention says.
-- Robert Preidt

Copyright © 2016 HealthDay. All rights reserved.
SLIDESHOW
See Slideshow
Health Solutions
From Our Sponsors
References
SOURCE: Kaiser Permanente, news release, April 25, 2016