Latest Prevention & Wellness News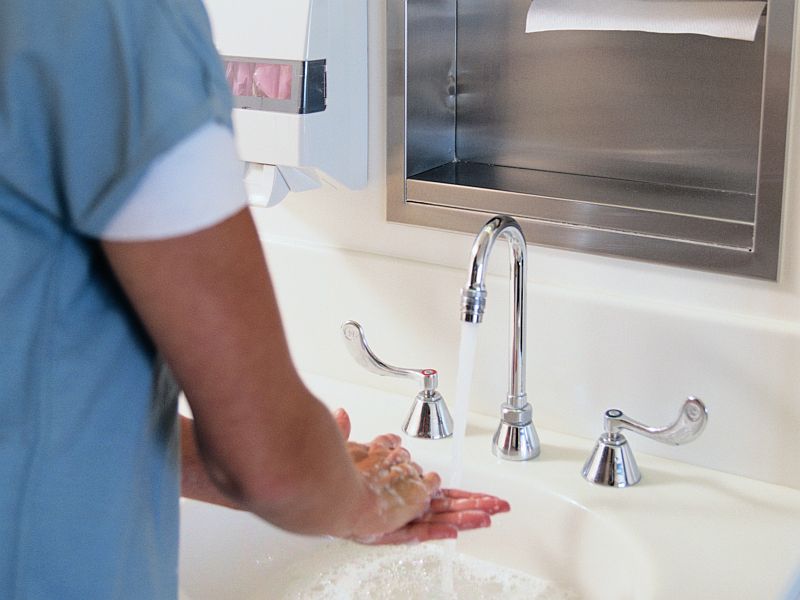 WEDNESDAY, April 13, 2016 (HealthDay News) -- Staff at many outpatient health care facilities in New Mexico failed to follow recommendations for hand hygiene more than one-third of the time, a new study found.
Many also fell short on injection safety, putting patients at increased risk for infection, the study authors said.
For the study, the researchers looked at 15 outpatient facilities. The investigators found 93 percent had U.S. Centers for Disease Control and Prevention outpatient infection control policies in place.
Yet, staff at the facilities failed to follow proper hand hygiene 37 percent of the time, the study found.
And safe injection procedures weren't followed one-third of the time, the research revealed.
"This project highlights the importance of assessing both the report of recommended infection prevention policies and practices, as well as behavior compliance through observational audits," said study author Dr. Deborah Thompson, of the New Mexico Health Department, and colleagues.
The study authors said it's critical to verify that infection safety procedures are in place and being followed. They added that there have been outbreaks and infection transmissions due to these types of infection prevention breaches. And, that includes hepatitis B and C infections, the researchers said.
"These findings highlight the need for ongoing quality improvement initiatives regarding infection prevention policies and practices in outpatient settings," the study authors concluded.
The study appears in the April issue of the American Journal of Infection Control.
-- Robert Preidt

Copyright © 2016 HealthDay. All rights reserved.
QUESTION
See Answer
Health Solutions From Our Sponsors
References
SOURCE: American Journal of Infection Control, news release, April 11, 2016