Latest Prevention & Wellness News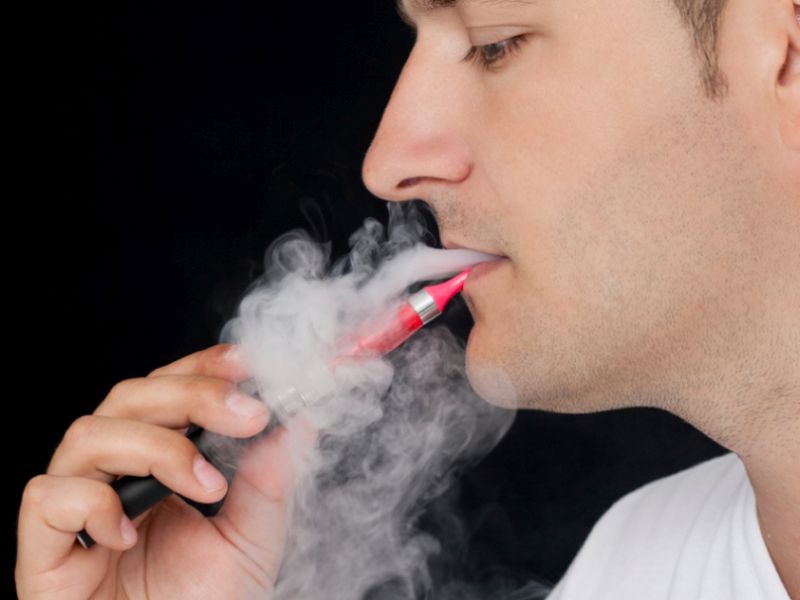 FRIDAY, April 1, 2016 (HealthDay News) -- Most people who search the Internet for e-cigarettes are shopping for the products -- not looking to quit smoking, a new study reveals.
In fact, researchers found that less than 1 percent of millions of Google searches on the topic were focused on smoking cessation or the health effects of vaping.
"The e-cigarette industry, the media, and the vaping community have promoted the notion that e-cigarettes are an effective device for quitting smoking, yet what we're seeing is that there are very few people searching for information about that," said the study's senior author, Rebecca S. Williams. She is a researcher at the University of North Carolina Lineberger Comprehensive Cancer Center and Center for Health Promotion and Disease Prevention.
"They are more commonly searching for terms like 'buy,' 'shop,' or 'sale,' " she added in a news release from the American Journal of Preventive Medicine, which published the findings March 31.
As the popularity of e-cigarettes has surged over the past 10 years, doctors and health experts have scrambled to understand the habits and motivation of the people using the products.
Researchers from the University of North Carolina center and San Diego State University analyzed Google search trends related to electronic nicotine delivery systems (ENDS) between 2009 and 2014.
They found the number of ENDS-related searches surged from 1,545,000 in 2010 to 8,498,000 searches in 2014. The investigation also revealed a dramatic increase in the use of search terms like "vape" and "vaping."
Meanwhile, searches related to quitting smoking or vaping health are on the decline, the study showed. Only 3 percent of all ENDS searches in 2013 and 2 percent of searches in 2014 included terms related to the risks or health effects of vaping with e-cigarettes.
"ENDS are the first tobacco product born in the online age," study investigator John Ayers, a professor at San Diego State University's Graduate School of Public Health, said in the journal news release. "Examining the content of searches can reveal the searcher's thoughts, and continued analysis of Google search trends may fill some knowledge gaps and outline agendas for follow-up survey-based surveillance."
When the study began in 2009, ENDS searches were mainly concentrated in a handful of states, including Florida, Nevada, and Texas. By 2014, ENDS searchers were distributed across the United States. The researchers noted, however, they were less common on the East coast.
"Individuals in the U.S. often endorse ENDS as smoking-cessation aids, and some surveys suggest that many believe using ENDS will help them quit combustible cigarettes," said Williams. "But in the privacy of their own home, it appears that searches for 'ENDS and cessation' are infrequent."
The researchers suggested their findings could shed some light on the habits and forces driving people to use e-cigarettes. They added that Google searches may provide important clues that could help lawmakers and health officials formulate public health policy in the future.
-- Mary Elizabeth Dallas

Copyright © 2016 HealthDay. All rights reserved.
QUESTION
See Answer
Health Solutions
From Our Sponsors
References
SOURCE: Elsevier, news release, March 31, 2016