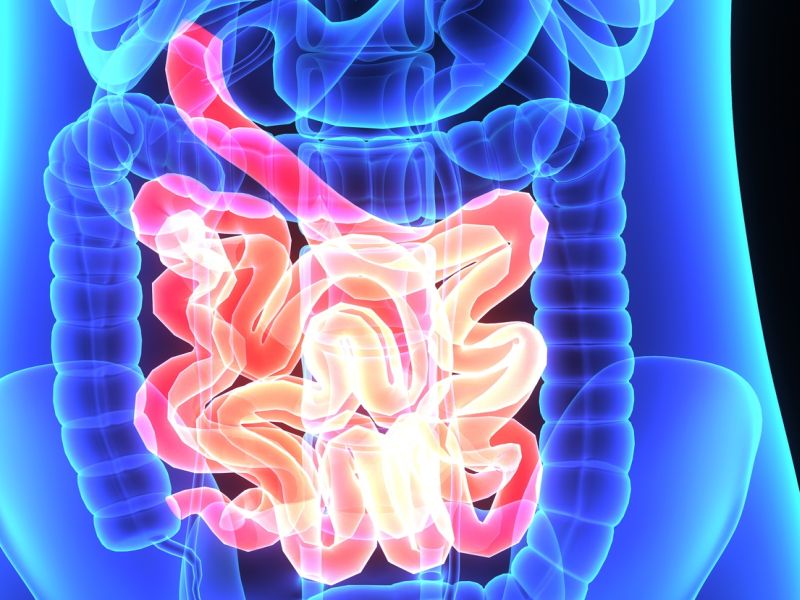 TUESDAY, March 8, 2016 (HealthDay News) -- Half of the colon cancer cases in the United States could be prevented if people followed six proven steps to reduce their risk, a cancer and nutrition expert says.
Colon cancer is the second leading cause of cancer death, and the third most common type of cancer in the United States. This year, there will be over 134,000 cases of colon cancer, the U.S. National Cancer Institute estimates.
"Research now suggests that 50 percent of colorectal cancers in the United States are preventable each year through diet, weight and physical activity. That's about 67,200 cases every year," Alice Bender, head of nutrition programs at the American Institute for Cancer Research, said in an institute news release.
Bender outlined six evidence-based measures you can take to try to lower your risk of developing colon cancer:
March is National Colorectal Cancer Awareness Month, and the American Cancer Society recommends that people 50 or older talk with a doctor about colon cancer screening. Screening can detect the cancer before symptoms develop, when it's easier to treat and survival rates are more favorable.
-- Robert Preidt

Copyright © 2016 HealthDay. All rights reserved.
IMAGES
Browse through our medical image collection to see illustrations of human anatomy and physiology
See Images
Health Solutions
From Our Sponsors
References
SOURCE: American Institute for Cancer Research, news release, March 1, 2016