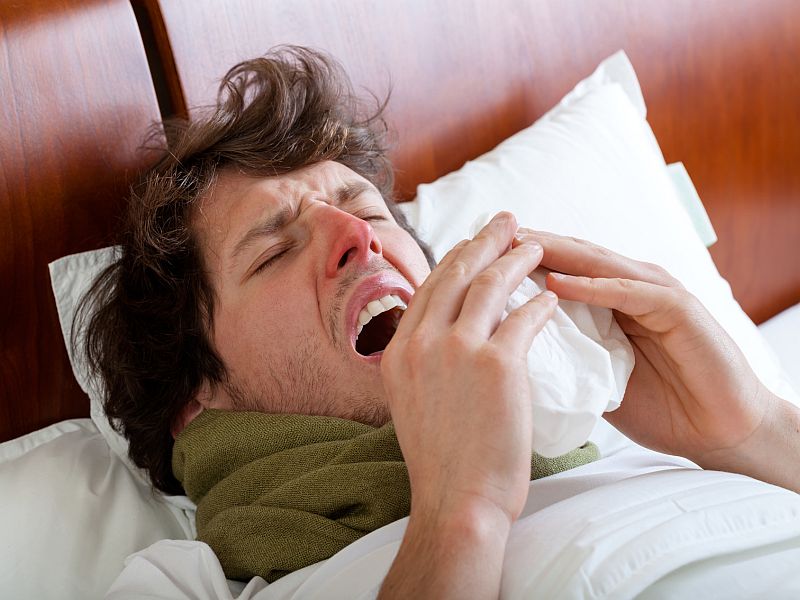 MONDAY, Jan. 18, 2016 (HealthDay News) -- Antibiotics are not needed for adults who have the common cold, bronchitis, sore throat or sinus infections.
That's the advice from the American College of Physicians and the U.S. Centers for Disease Control and Prevention, which just issued guidelines for prescribing antibiotics for acute respiratory tract infections (ARTIs) in adults.
These types of infections are the most common reason for visits to the doctor and for outpatient antibiotic prescriptions for adults, the researchers said.
The advice, published Jan. 18 in Annals of Internal Medicine, is designed to combat what the two organizations see as overuse of such treatments.
According to an ACP news release, unpublished CDC data estimates "50 percent of antibiotic prescriptions may be unnecessary or inappropriate in the outpatient setting, which equates to over $3 billion in excess costs."
"Inappropriate use of antibiotics for ARTIs is an important factor contributing to the spread of antibiotic-resistant infections, which is a public health threat," ACP President Dr. Wayne Riley said in the news release.
"Reducing overuse of antibiotics for ARTIs in adults is a clinical priority and a High Value Care way to improve quality of care, lower health care costs, and slow and/or prevent the continued rise in antibiotic resistance," he added.
According to the guidelines:
-- Robert Preidt

Copyright © 2016 HealthDay. All rights reserved.
QUESTION
See Answer
Health Solutions From Our Sponsors
References
SOURCE: American College of Physicians, news release, Jan. 18, 2016