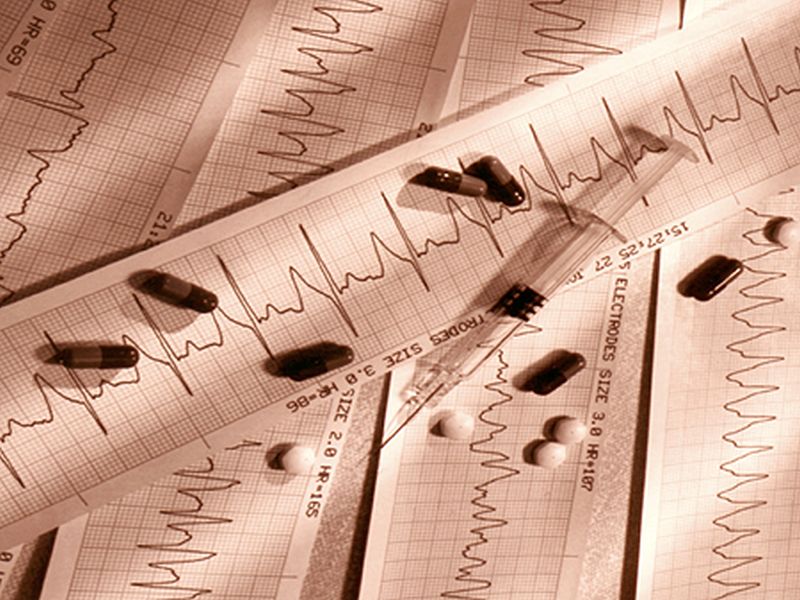 By Steven Reinberg
HealthDay Reporter
TUESDAY, Dec. 1, 2015 (HealthDay News) -- About one in every eight American adults continue to have high levels of total cholesterol, while even more have low levels of "good" cholesterol, health officials reported Tuesday.
Although the percentage of adults with high total cholesterol and low HDL ("good") cholesterol declined between 2007 and 2014, roughly 12 percent of Americans still had high total cholesterol and 18.5 percent still had low levels of HDL cholesterol, the report found.
These findings show that while many Americans are working on reaching better cholesterol levels, there is more work to be done, the U.S. Centers for Disease Control and Prevention researchers said.
Lead researcher Margaret Carroll, a survey statistician at CDC's National Center for Health Statistics (NCHS), speculated that more people are having their cholesterol checked and are being treated. Treatments include cholesterol-lowering statin drugs (for example, Lipitor, Crestor or Zocor) and making changes in lifestyle, such as reducing their consumption of trans fats.
But one expert agreed that the progress that has been made is not enough.
"High cholesterol is one of the major contributors for heart disease," said Dr. Gregg Fonarow, a professor of cardiology at the University of California, Los Angeles.
The higher the total blood cholesterol level and LDL "bad" cholesterol, the greater the risk for developing heart disease or having a heart attack. Low levels of HDL cholesterol are also associated with increased risk of heart disease, he explained.
"Fortunately, lowering total and LDL cholesterol with certain therapies has been demonstrated to markedly lower the risk of future heart attacks and stroke in both men and women with benefits that greatly outweigh potential risks," Fonarow said.
Using data from the U.S. National Health and Nutrition Examination Survey, the investigators also found that fewer black men had high levels of total cholesterol than white, Asian or Hispanic men. Among women, fewer black women had high total cholesterol than white and Hispanic women, they added.
According to the report, released Dec. 1 in the NCHS Data Brief, black men and women and Asian men and women had higher levels of good cholesterol than did Hispanic men and women.
In addition, black men and women had higher levels of good cholesterol than white men and women, and Asian women had higher levels of good cholesterol than white women, Carroll's team found.
According to the report, there were declines between 2007 and 2014 in the percentage of adults with high total cholesterol, from just over 14 percent to 11 percent. There was also a drop in the percentage with low levels of good cholesterol, from just over 22 percent to slightly under 20 percent.
Although more Americans have lowered their cholesterol, many have not lowered it enough to reduce their risk for heart disease, heart attack and stroke, Fonarow said.
The report defines high total cholesterol as 240 mg/dL or above and low HDL cholesterol as less than 40 mg/dL. But Fonarow thinks those targets are not good enough.
"These [total cholesterol] levels are far above what is needed for ideal heart health and the vast majority of men and women having heart attacks have total cholesterol levels well below 240 mg/dL," he said.
These data do not fully capture the numbers of adults who could benefit from lifestyle changes and cholesterol-lowering statins, Fonarow added.
"All adults 20 to 79 should have their 10-year heart disease risk assessed," he said. "This includes having total cholesterol and HDL levels measured."

Copyright © 2015 HealthDay. All rights reserved.
QUESTION
See Answer
Health Solutions
From Our Sponsors
References
SOURCES: Margaret Carroll, M.S.P.H., survey statistician, National Center for Health Statistics (NCHS), U.S. Centers for Disease Control and Prevention; Gregg Fonarow, M.D., spokesman, American Heart Association, and professor, cardiology, University of California, Los Angeles; Dec. 1, 2015, NCHS Data Brief