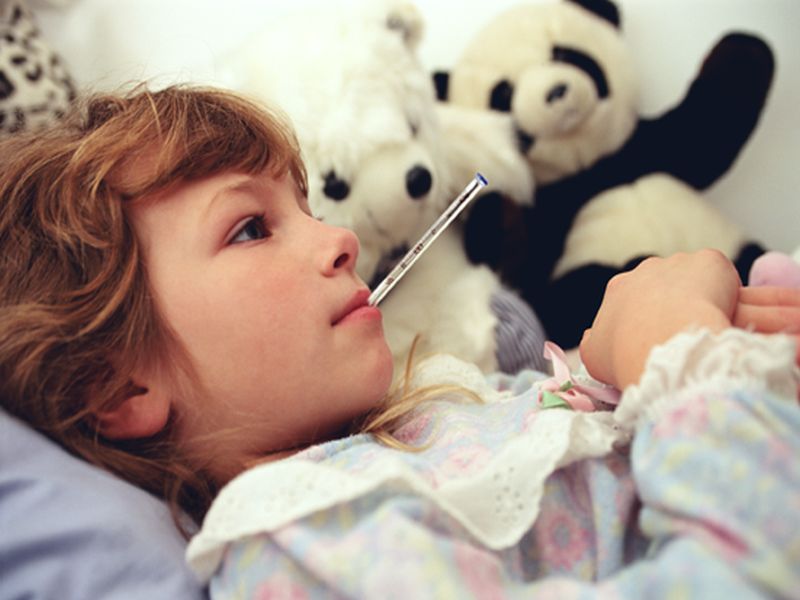 TUESDAY, Nov. 3, 2015 (HealthDay News) -- The first guidelines for diagnosis and treatment of pulmonary hypertension in children have been released by the American Heart Association and the American Thoracic Society.
Pulmonary hypertension is a sometimes fatal heart and lung disease that affects nearly two of every 1,000 babies born each year.
Children with the condition have blockages in the blood vessels of their lungs, making it harder for the heart to pump blood through them. Symptoms include shortness of breath, fainting and appearing blue.
"These children suffer with health issues throughout their lives or die prematurely -- particularly if they're not properly diagnosed and managed. But with the proper diagnosis and treatment at a specialized center for pulmonary hypertension, the prognosis for many of these children is excellent," guidelines committee co-chairman Dr. Stephen Archer said in an American Heart Association news release. Archer is head of medicine at Queens University in Kingston, Ontario, Canada.
Guidelines for diagnosis and treatment of pulmonary hypertension in adults have long been in place. However, they don't apply to children due to differences in the underlying causes of the disease.
The new guidelines outline how to classify the different types of pulmonary hypertension in children, which is important in determining treatment. They also list approved treatment methods.
The guidelines were published Nov. 3 in the journal Circulation.
"It's important to note that although these guidelines provide a foundation for taking care of children with pulmonary hypertension, we still have a huge need for more specific data and research to further improve outcomes of children with pulmonary hypertension," guidelines committee co-chairman Dr. Steven Abman said in the news release. Abman is a pediatric pulmonologist and professor at the University of Colorado School of Medicine and Children's Hospital in Denver.
Parents often feel hopeless when they learn their child has pulmonary hypertension, but it's important for them to find doctors and medical centers that handle such cases on a regular basis and offer the latest methods of diagnosis and treatment, Archer said.
-- Robert Preidt

Copyright © 2015 HealthDay. All rights reserved.
SLIDESHOW
See Slideshow
Health Solutions
From Our Sponsors
References
SOURCE: American Heart Association, news release, Nov. 3, 2015