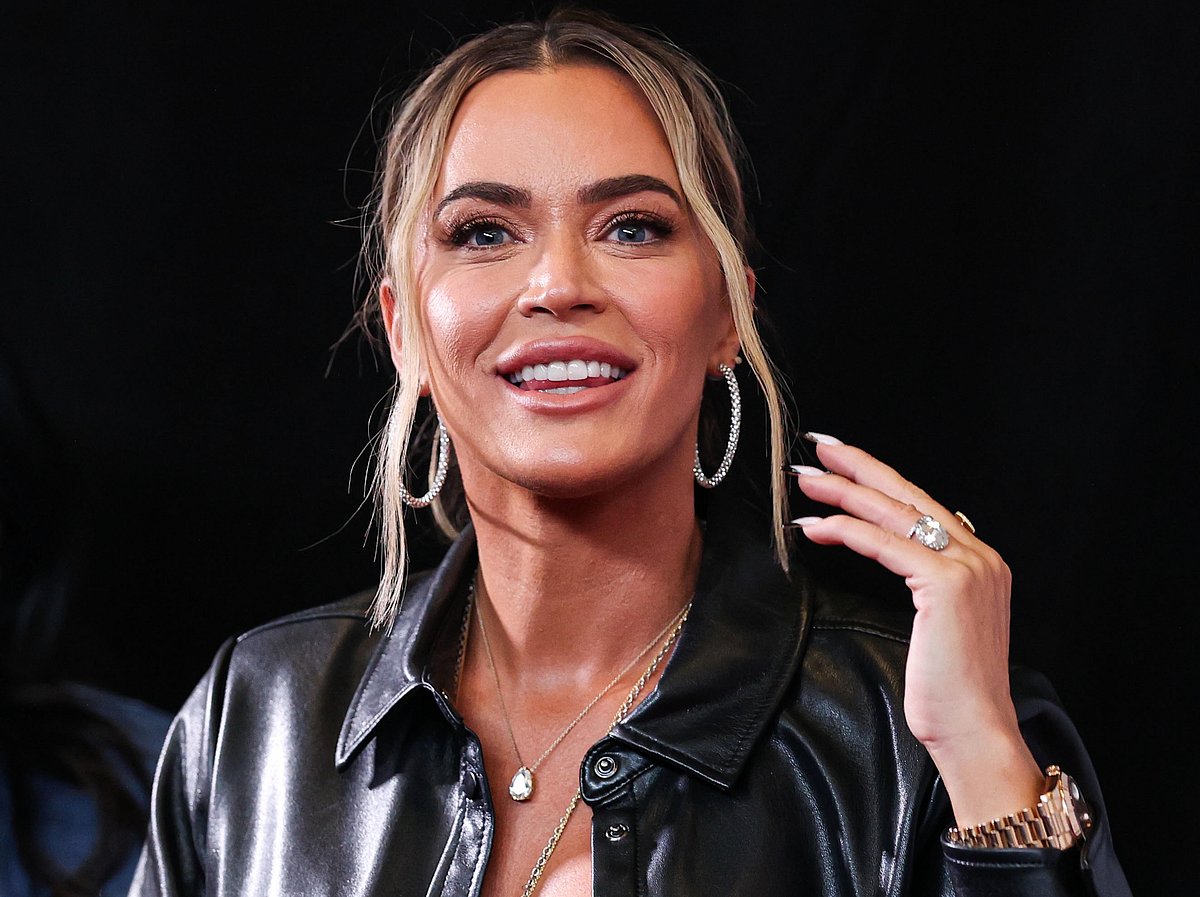 By Cara Murez HealthDay Reporter
THURSDAY, Sept. 14, 2023 (HealthDay News)
Reality TV star and wellness coach Teddi Mellencamp announced on Instagram Wednesday that she has been diagnosed with yet another melanoma.
This is Mellencamp's 12th or 13th melanoma, she said, noting in an Instagram post that she has lost count.
"I have been debating whether I should even publicly talk about this or not, but then I remember how every time I post about skin cancer someone else is reminded to get checked," Mellencamp said in the post. "I found out late yesterday afternoon that the most recent spot biopsied is another melanoma."
Mellencamp, known for being on the "Real Housewives of Beverly Hills," said she will need to have surgery again after discovering the spot on her back. She is a daughter of rock singer John Mellencamp.
Along with the post, Mellencamp, 42, shared a teary-eyed photo of herself and a picture of her back. An arrow pointed out her most recent melanoma spot next to scars from the other melanoma surgeries.
"At this point, I am starting to black out these memories like a portion of my childhood," she wrote. "I slept maybe 2 hours last night because my mind was racing."
Mellencamp also called herself "grateful" to receive the diagnosis early, after the spot was found during a three-month checkup.
"As I lay here with tears in my eyes and worry, I know my kids will be up soon. I have a podcast at 10. Life goes on," she continued.
Mellencamp was first diagnosed with skin cancer in March 2022, after her "Real Housewives" co-star Kyle Richards spotted an unusually colored mark on her back and drove her to the hospital, NBC News reported. The mole was removed immediately.
Mellencamp later announced that she was diagnosed with stage 2 melanoma during a follow-up appointment, NBC News reported.
"Despite my anxiety, I listened to the doctors and went in for my 3-month skin check last week since my previous melanoma," she wrote on Instagram last October. "They said I had another abnormal spot near my last one so they did a biopsy. I got the call this morning: Stage 2 melanoma."
Mellencamp has said her doctors think she is "predisposed to melanomas." Last year she had a positron emission tomography (PET) scan and had several melanomas and some lymph nodes removed.
"I had lymph nodes that lit up so they were also removed and additional biopsies are being done," she said at that time.
In December, she talked more about her experiences.
"So I say peace out to 11 melanomas and 3 lymph nodes -- I gladly hardly knew ya -- and hello to a new sense of peace. It's been eye-opening how quickly things can change and it's a lesson I will never forget, nor quit speaking up about," she wrote.
Mellencamp has talked about not wearing sunscreen and, as a teenager, putting on baby oil and iodine to tan, NBC News reported.
She said she hopes her scars have encouraged her fans to prioritize their health.
"We have got this. Love to you all. We are not alone," she concluded.
More information
HealthDay has more on melanoma.
SOURCE: NBC News

Copyright © 2022 HealthDay. All rights reserved.
SLIDESHOW
See Slideshow