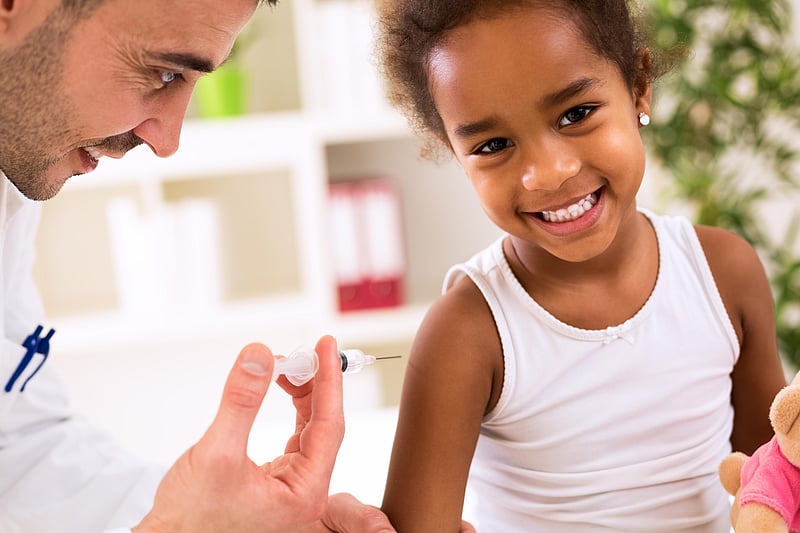 THURSDAY, April 28, 2022
Moderna announced Thursday that it has asked the U.S. Food and Drug Administration to authorize the emergency use of its COVID-19 vaccine for children under the age of 6.
It's the first vaccine maker to seek U.S. authorization of a COVID-19 shot for that age group.
"We believe mRNA-1273 [the Moderna vaccine] will be able to safely protect these children against SARS-CoV-2, which is so important in our continued fight against COVID-19, and will be especially welcomed by parents and caregivers," Moderna CEO Stéphane Bancel said in a statement.
A company official said Moderna would have all relevant data to the FDA by May 9, The New York Times reported.
The two 25-microgram doses of the vaccine for children younger than 6 are smaller than the two 100-microgram doses for adults, but tests among children ages 6 months to under 6 showed a "robust neutralizing antibody response" and a "favorable safety profile," according to Moderna.
The company also said that preliminary analysis of lab tests during the Omicron wave showed the vaccine's efficacy against infection was 51% among children younger than 2 and 37% among children from 2 to 5 years old, CBS News reported.
"These efficacy estimates are similar to vaccine efficacy estimates in adults against Omicron after two doses," the company said in its statement.
For now, FDA authorization of the Moderna vaccine is limited to adults. Along with the new request, the company has also asked for authorization of the vaccine for children ages 6-17.
Moderna's latest move is the first concrete step towards getting vaccines ready for young kids since the FDA postponed a planned meeting of its vaccine advisory panel to discuss the issue back in February. At that time, FDA officials had been preparing for the possibility that two doses of Pfizer's COVID-19 vaccine formulated for the youngest kids could be rolled out by the spring.
But a weak showing in the immune response triggered by two doses of the Pfizer vaccine among the youngest children prompted Pfizer to wait for results from three doses in this age group, which it expects will offer more protection. Data from that trial is expected by June, CBS News reported.
Moderna also says it is working to evaluate a third dose of its vaccine in children as young as 6 months old.
The approximately 18 million children in this lowest age group are the only Americans not eligible for COVID-19 vaccination at the moment.
More information
Visit the U.S. Centers for Disease Control and Prevention for more on COVID vaccines and kids.
SOURCE: Moderna, news release, April 28, 2022; CBS News
By Robert Preidt and Robin Foster HealthDay Reporters

Copyright © 2021 HealthDay. All rights reserved.
Health Solutions From Our Sponsors