Latest Mental Health News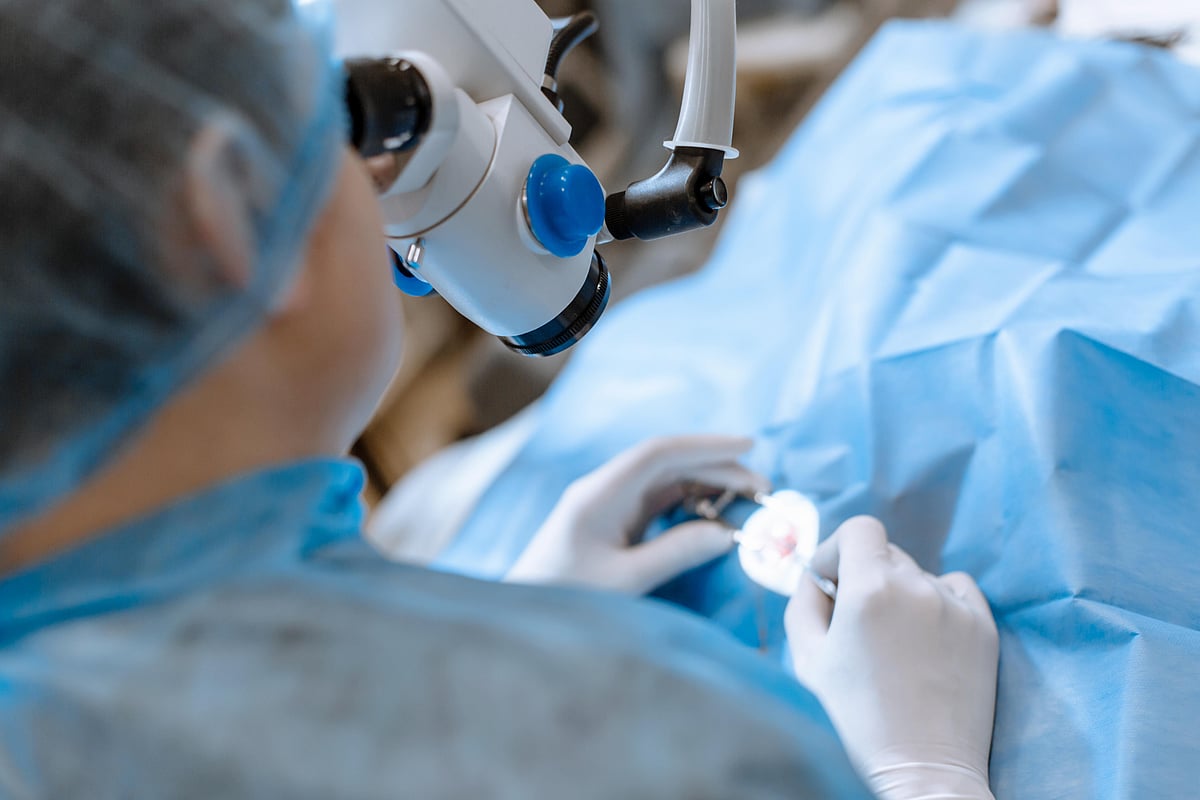 By Alan Mozes HealthDay Reporter
WEDNESDAY, Aug. 23, 2023 (HealthDay News)
The number of Americans undergoing gender-affirming surgery is on the rise, new research reveals, almost tripling between 2016 and 2019 alone.
During that period, more than 48,000 patients -- about half of them between 19 and 30 years of age -- underwent some form of gender-affirming (GAS) surgery, researchers found.
About 4,500 of those procedures were performed in 2016. By 2019, that figure rose to a high of 13,000, a number that dipped only slightly in 2020.
"A lot of scare pieces are being written about how many trans people there seem to be all of a sudden, but this is not about a skyrocketing number of people who all of a sudden are trans and all of a sudden are seeking these procedures," said Kellan Baker, a transgender health care policy expert. "This is about the fact that before 2016 it was just not possible for many of these patients to get the medical care they needed because of discriminatory exclusions."
The study's lead author, Dr. Jason Wright, pointed to several possible reasons for the rapid increase. One, he said, is a greater awareness of the procedures among patients and health care providers.
"And there is a growing body of literature that the procedures are generally safe and associated with high satisfaction," said Wright, chief of gynecologic oncology at Columbia University College of Physicians and Surgeons in New York City.
"There have also been a number of initiatives to improve insurance coverage for these operations, which likely make them more accessible to patients," he added.
Gender-affirming surgery is one of the treatments -- alongside behavioral therapy and hormonal therapy -- available to patients struggling with gender dysphoria.
Gender dysphoria occurs when the gender a person is assigned at birth doesn't match the gender with which one identifies.
Certain breast, chest, cosmetic, facial and genital reconstruction surgeries are intended to help.
Researchers cite previous studies that found such procedures can alleviate the depression and anxiety that accompany gender dysphoria. They also boost quality of life and overall satisfaction levels, those studies have found.
To learn how many Americans are now embracing gender-affirming surgery, Wright's team reviewed a national database of surgical procedures in almost 2,800 hospitals in 35 states. The researchers also combed a second database that covers a large swatch of inpatient admissions in community hospitals across 48 states.
Between 2016 and 2020, just over 48,000 gender-affirming procedures were performed.
They included breast reconstruction, repositioning and size adjustments; nipple reconstruction; male or female genital reconstruction; cosmetic facial procedures; hair removal or transplantation; liposuction and/or collagen injections.
Broken down year by year, the patient pool rose from 4,552 in 2016 to a peak of 13,011 in 2019. In all, 12,818 patients had gender-affirming surgery in 2020, the final year of the study.
Over the entire period, just over half (52%) of the patients were between 19 and 30 years of age, while about 22% were between 31 and 40. Fewer than 8% were between the ages of 12 and 18.
Most lived in the West (46%) or the Northeast (26%). About two-thirds underwent a single GAS procedure. More than a quarter of patients had two.
While all forms of gender-affirming surgery rose, breast and chest surgeries were most common. About 57% of patients had that type of surgery, with breast reconstruction being the most popular option.
About one-third (35%) of patients underwent genital reconstruction, with older patients more likely to choose this option. About 14% underwent cosmetic or facial operations.
Characterizing the spike in GAS surgeries as "remarkable," Wright said more study is needed.
"There is clearly a need to further explore the very rapid rise in the number of procedures performed each year," he said, in order to get a better handle on exactly what's behind it.
Meanwhile, Baker, executive director of the Whitman-Walker Institute, a health policy think tank in Washington, D.C., had a straightforward explanation for the trend.
In the past, insurers often refused to cover gender-affirming surgery. That changed dramatically in 2016, when the Obama administration clarified in regulation that the Affordable Care Act bars discrimination in insurance coverage and health care against transgender people.
"But when you remove that exclusion," Baker said, "it then makes it possible for providers to provide care. And it makes that care much more accessible and affordable to patients."
SLIDESHOW
See Slideshow
In other words, he said, the trend is no mystery.
"Trans people have always been here," Baker said. "The numbers we're seeing now just reflect the fact that people have finally gotten some legal recognition, social visibility and the ability to be open about who they are and to get the medical care they need."
He is concerned, however, about ongoing efforts in many states to legislatively restrict access to transgender care.
"That would not be a positive thing," Baker said. "It would reflect going back to a state of unmet need. Gender dysphoria is a real and serious condition. And not treating it is not an option."
The findings were published Aug. 23 in JAMA Network Open.
More information
There's more about gender-affirming surgery at the Cleveland Clinic.
SOURCES: Jason Wright, MD, chief, gynecologic oncology, Columbia University College of Physicians and Surgeons, New York City; Kellan Baker, PhD, MPH, transgender health care policy expert, Whitman-Walker Institute, Washington, D.C.; JAMA Network Open, Aug. 23, 2023

Copyright © 2022 HealthDay. All rights reserved.
From
Mental Health Resources
Health Solutions
From Our Sponsors