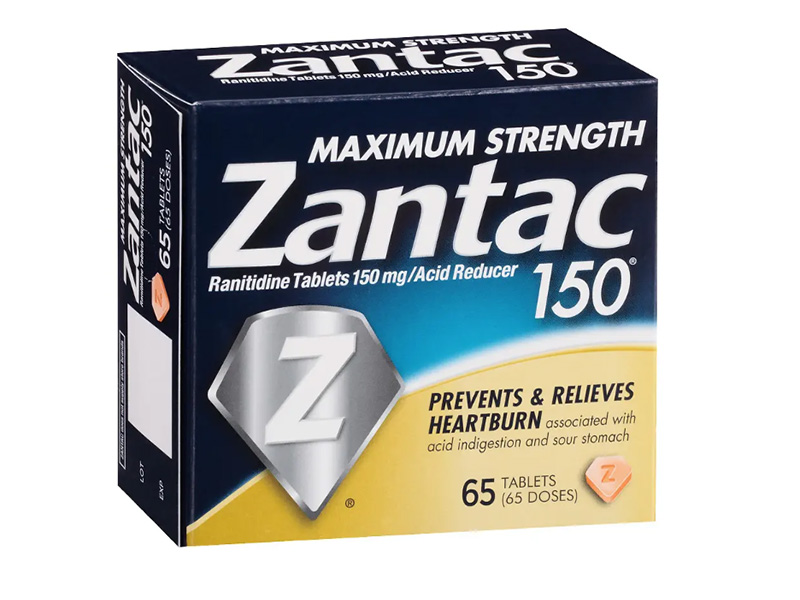 WEDNESDAY, April 1, 2020 -- All versions of the heartburn drug Zantac (ranitidine) have been pulled from the U.S. market due to possible contamination with a probable cancer-causing chemical, the U.S. Food and Drug Administration said Wednesday.
This is the latest step in an ongoing investigation of N-Nitrosodimethylamine (NDMA) in ranitidine medications, the agency noted.
In some ranitidine products, NDMA increases over time and when the drugs are stored at higher temperatures, which may result in people being exposed to unacceptable levels of the chemical, according to the FDA.
The agency's order for immediate withdrawal of all ranitidine products means they won't be available either by prescription or over-the-counter (OTC) in the United States.
"Today's action requesting companies to withdraw all remaining ranitidine products the U.S. market is being taken out of an abundance of caution," Dr. Janet Woodcock, director of the FDA's Center for Drug Evaluation and Research, said in an agency news briefing on Wednesday.
"Even though these products when they come off the factory line don't contain unacceptable levels of (NDMA), we don't know if they're stored under various conditions what will end up at the end of the day," she explained.
According to Woodcock, storage temperature appears to be key to the accumulation of NDMA in ranitidine.
"With ranitidine, the NDMA does not appear to be formed during manufacturing, but instead appears over time in storage, especially when stored at higher than room temperature," she said. Packaging or specific formulations of the drug might play a role, too.
All of that means that the buildup of NDMA in stored Zantac "may be a fixable problem," she told reporters. "We're open to companies demonstrating that they've reformulated their product in a way that is stable."
But for now, consumers taking OTC ranitidine should stop taking any tablets or liquid they have, dispose of them properly and not buy more. Those who want to continue treating their condition should consider using other approved OTC products, the FDA recommended.
Patients taking prescription ranitidine should talk with their health care provider about other treatment options before they stop taking the medicine, the FDA said. There are multiple drugs approved for the same or similar uses as ranitidine that don't have risks from NDMA.
FDA tests have not found NDMA in famotidine (Pepcid), cimetidine (Tagamet), esomeprazole (Nexium), lansoprazole (Prevacid) or omeprazole (Prilosec).
Due to the current coronavirus pandemic, people shouldn't take their ranitidine medications to a drug take-back location, the FDA noted. Follow the disposal instructions in the medication guide or package insert, or follow the FDA's recommendations on how to safely dispose of the medications at home, the agency said.
NDMA is an environmental contaminant that can be found in water and foods and has been classified as a "probable human carcinogen" by the World Health Organization.
The presence of NDMA in minute quantities has already led to the recall of many types of blood pressure medications, such as valsartan and losartan.
NDMA's potential presence in Zantac and generic versions of ranitidine was first reported in September 2019.
-- Robert Preidt

Copyright © 2020 HealthDay. All rights reserved.
QUESTION
See Answer
References
SOURCE: U.S. Food and Drug Administration, news release and news briefing, April 1, 2020