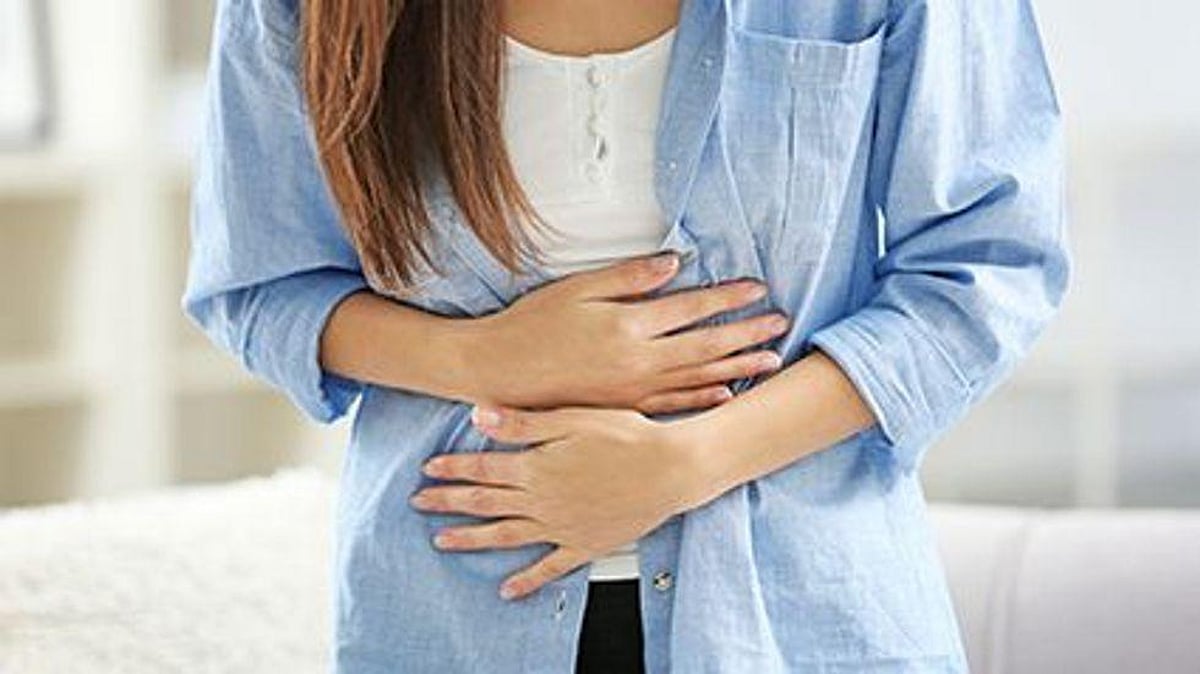 By Cara Murez HealthDay Reporter
TUESDAY, July 18, 2023 (HealthDay News)
People living with the pain, bloody diarrhea and sometimes urgent need to use the toilet that comes with ulcerative colitis may soon have a new treatment option that's already been given the go-ahead in Europe.
The drug -- an antibody known as mirikizumab (Omvoh) -- is the first of its kind tested for this condition. It works by blocking interleukin-23, a key protein in triggering and maintaining gut inflammation.
An international team led by researchers at Amsterdam University Medical Centers in the Netherlands tested the drug's safety and effectiveness in trials that included 1,281 adults with moderate to severe inflammation from the disease.
Rates of remission doubled, to as much as 50%, in certain groups.
If approved in the United States, the drug could provide better or safer symptom control in a marketplace of treatments, according to researchers. Among those are the steroid prednisone, anti-TNF inhibitors that suppress the immune system and other medications, including one that blocks two proteins known as cytokines.
The new drug works by blocking a single protein, said lead researcher Dr. Geert D'Haens, a professor of gastroenterology at Amsterdam UMC.
"It's very important to patients," he said. "That's the purpose. Restoration of quality of life and normality of life, whatever that may mean, of course."
Experiences with ulcerative colitis vary, with about half of patients having disease that's easy to treat and the others having more challenges in getting symptoms under control, D'Haens said.
Those symptoms can include bloody diarrhea, abdominal pain, anemia, fatigue and, for some, fecal incontinence, the sudden need to empty one's bowels.
Millions of people around the world have ulcerative colitis. Many patients experience an impaired quality of life.
"The most important advantage, I would say, lies in the safety," D'Haens said about mirikizumab.
Some of the other medications available to treat the condition increase the risk of infections and potentially cancer.
Some patients with ulcerative colitis undergo surgery that includes a stoma or a pouch reconstruction.
The condition itself increases the risk of cancer because of chronic colon inflammation.
This drug doesn't impact either the liver or kidneys, D'Haens said.
In addition to reducing symptoms like bloody stool, it also treats a more limiting side effect: fecal urgency. People affected by this may not leave their house at all, because they can't control their bowels.
In the trial, patients received either mirikizumab or a placebo every four weeks for about three months. About 24.2% achieved remission with the drug compared to 13.3% with the placebo.
If they responded during those initial weeks, the participants were given a smaller dose every four weeks for an additional 40 weeks.
Dr. Jason Hou, associate professor of medicine in the section of gastroenterology at Baylor College of Medicine in Houston, reviewed the findings.
While symptoms vary, patients may be at increased risk of colon cancer and may need to undergo more frequent colonoscopy, he said.
"The symptoms can be debilitating and are often socially awkward and embarrassing and many patients delay seeking medical attention or talking to friends, family or coworkers about their symptoms," Hou said.
Even with the "best" medications, a substantial number of patients still do not have their symptoms under control, he said.
"This study is particularly important as mirikizumab is a first-in-class medication for [ulcerative colitis] through inhibition of IL-23 alone," Hou said.
SLIDESHOW
See Slideshow
"The medical options for treatment for ulcerative colitis continue to expand, and hopefully, mirikizumab will be approved soon," he added. "If you are a patient with UC and your symptoms are not under control, you should make sure you discuss other medical options with your provider. Doctors should become familiar with the growing number of medical options for UC as the treatment landscape expands."
The drug application has already been submitted to the U.S. Food and Drug Administration, D'Haens said. The agency has asked questions about manufacturing, but D'Haens expects it to be in the marketplace later this year.
The medication is approved in Japan, and was authorized in the European Union in May, after the European Medicines Agency decided its benefits outweighed its risks.
Study findings were published recently in the New England Journal of Medicine. The study was funded by drug maker Eli Lilly.
More information
The U.S. National Institutes of Health has more on ulcerative colitis.
SOURCES: Geert D'Haens, MD, PhD, professor, gastroenterology, Amsterdam University Medical Center, Netherlands; Jason Hou, MD, associate professor, medicine-gastroenterology, Baylor College of Medicine, Houston; New England Journal of Medicine, June 29, 2023

Copyright © 2022 HealthDay. All rights reserved.
From
Health Solutions
From Our Sponsors